– Mayers clocks fastest time at time trials
Guyana's Stephen King wants local drivers to work as a team to ensure that Guyana run out deserved winners of the Seaboard Marine Caribbean Motor Racing championships which climaxes today at the South Dakota Circuit.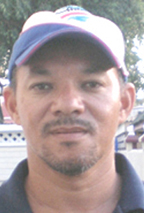 Guyana currently stands atop the championship table with 124 points and King wants to preserve this lead at the end of today's event.
Guyana is in a good position to win the country championship and Kevin (Jeffrey) can win the drivers' championship so the Guyana team has to do what it has to do to ensure that we win", King stated yesterday.
Jamaica are second with 118 points and Barbados, third on 83 points.
Meanwhile, Barbados' Roger Mayers clocked the fastest time at yesterday's time trials.
Mayers clocked 35.025s while King was second with 35.05s.
Reflecting on the time trials King said that the results did not reflect the true picture of the drivers and the Group 4 cars since the circuit was damp due to light showers.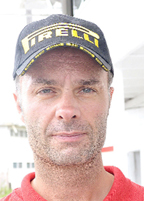 Superbike rider Stephen Vieira yesterday said that Canadian Kevin Graham was the man to beat.
According to Vieira, while this was the case, race fans can expect a highly competitive and exciting race.
Vieira, who is currently in second place of the superbikes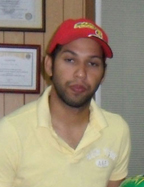 championships, said that he has been experiencing engine problems but he will be giving "110%" today during his races. He believes the competition will be keen and therefore all riders will give their all.
Points standings of the drivers' championships: David Summerbell – Jamaica (56 points), Kevin Jeffrey- Guyana (44 points), Peter Rae- Jamaica (42 points), Paul Vieira- Guyana (34), Mark Maloney- Barbados (30 points), Barry Mayers- Barbados (28 points), Mark Vieira- Guyana (22 points), Andrew King- Guyana (10 points) and Shawn King- Guyana (8 points).
Comments

The Berbice Cricket Board (BCB) will know which direction it is heading today as the Court ordered election of office bearers of the body is expected to take place at the New Amsterdam Town Hall from 11am.
Under the recent restructuring of the Guyana Cricket Board (GCB) female Under 19 tournament, the GCB Select A defeated a Select B  team by 15 runs in the 20-overs-a-side match at the Everest Cricket Club yesterday.

History was created on Friday when Showstoppers secured their third consecutive Guinness 'Greatest of the Streets' West Demerara/East Bank Demerara zone title humbling ESPN 3-0 at the Pouderoyen Tarmac.

At 22-years-old Sachia Vickery might not quite yet have the world at her feet but she does most certainly have her tennis future in her more than capable hands.

Masters Academy, Sir Leon Lessons and Pure Masters secured lopsided wins when the sixth annual Milo Secondary Schools football tournament continued yesterday at the Ministry of Education ground, Carifesta Avenue.