– Mayers clocks fastest time at time trials
Guyana's Stephen King wants local drivers to work as a team to ensure that Guyana run out deserved winners of the Seaboard Marine Caribbean Motor Racing championships which climaxes today at the South Dakota Circuit.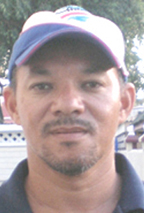 Guyana currently stands atop the championship table with 124 points and King wants to preserve this lead at the end of today's event.
Guyana is in a good position to win the country championship and Kevin (Jeffrey) can win the drivers' championship so the Guyana team has to do what it has to do to ensure that we win", King stated yesterday.
Jamaica are second with 118 points and Barbados, third on 83 points.
Meanwhile, Barbados' Roger Mayers clocked the fastest time at yesterday's time trials.
Mayers clocked 35.025s while King was second with 35.05s.
Reflecting on the time trials King said that the results did not reflect the true picture of the drivers and the Group 4 cars since the circuit was damp due to light showers.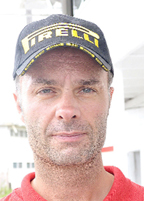 Superbike rider Stephen Vieira yesterday said that Canadian Kevin Graham was the man to beat.
According to Vieira, while this was the case, race fans can expect a highly competitive and exciting race.
Vieira, who is currently in second place of the superbikes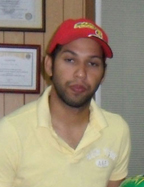 championships, said that he has been experiencing engine problems but he will be giving "110%" today during his races. He believes the competition will be keen and therefore all riders will give their all.
Points standings of the drivers' championships: David Summerbell – Jamaica (56 points), Kevin Jeffrey- Guyana (44 points), Peter Rae- Jamaica (42 points), Paul Vieira- Guyana (34), Mark Maloney- Barbados (30 points), Barry Mayers- Barbados (28 points), Mark Vieira- Guyana (22 points), Andrew King- Guyana (10 points) and Shawn King- Guyana (8 points).
Comments

A colossal batting collapse by the Guyana Jaguars instigated by a brilliant bowling performance from off-spinner Shane Shillingford prevented the defending champions from registering another win in this edition of the Cricket West Indies (CWI) regional four-day tournament with the match ending in a rare tie at the Guyana National stadium Providence.

HAMILTON, New Zealand, CMC – West Indies' batting crumbled meekly on day two of the second Test against New Zealand here yesterday, leaving the Caribbean side needing a Herculean effort to stay alive in the contesst at Seddon Park.

A thrilling night of semi-final action in the Guinness 'Greatest of the Streets' Georgetown Zone, was brought to an abrupt end following an attempted armed robbery by unknown individuals at the Albouystown Tarmac.
There is good and bad news for the Guyana Boxing Association (GBA) and its presence at the third annual Caribbean Devel-opment Boxing Tourna-ment scheduled  for St Lucia from Wednesday to Saturday.

Deputy Mayor of Georgetown Lionel Jaikaran was recently reelected president of the Georgetown Cricket Club (GCC) following the staging of its Annual General Meeting (AGM) and election of office bearers.