President Bharrat Jagdeo has decided to waive the taxes of the foreign boxers who participated on the Caribbean Fury 2 card at Princess Hotel Saturday night.
United States of America-based Guyanese Raul Frank had threatened to pull out of Saturday night's fight against Denny Dalton following a decision by the Guyana Revenue Authority (GRA) to levy a tax of 50 per cent on  the purse of the foreign boxers.
Frank, who had told Stabroek Sport that his purse was US $1000, had argued that he had to pay three trainers from the US$500 which is the equivalent of G$100,000 remaining after the tax deduction.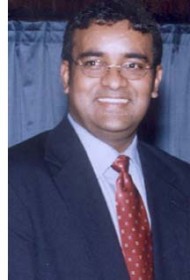 A GRA official had told Stabroek Sport Friday night that normally the standard amount deducted was 33 and one third per cent of a boxer's purse.
President Jagdeo, who was present at the fight Saturday  night, told media workers that an article which had appeared in Saturday's issue of this newspaper, prompted his intervention into the matter and he subsequently decided to waive the taxes.
President Jagdeo also pointed out this was the first time such an issue would have come to the fore for sports.
He emphasised that he wants as many sporting activities to be staged in Guyana to boost the sporting tourism industry here and suggested that one way of encouraging this practice was not to have issues of high taxes.
He was of the opinion that many of the local boxers needed the international exposure and said that this rationale also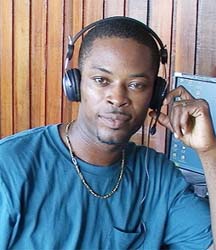 enabled him to arrive at the decision to waive the taxes.
President Jagdeo pointed out that no new taxes have been levied.
When Stabroek Sport spoke to promoter of the card, Carwyn Holland, he said that he was happy with the news of the waiver and stated that he knew the president would have intervened and helped the promotion.
Holland said that with such a move by the president, the sports tourism industry will thrive.
Holland emphasised that President Jagdeo has always been supportive of his initiative, citing 2004, when he brought a world title fight to Guyana.
He said he hopes the president is further encouraged by his promotion of the sport especially since he wants to bring another world title fight to Guyana sometime next year.
According to Holland he was relieved when the president said he had waived the taxes.
Around the Web