The Male Open and Male Over 40 finals, along with the female semi-finals and finals of the General Marine-sponsored softball competition will be played on Saturday at GCC Ground, Bourda, and the day/night matches will start at 2:00 pm.
Admission is free and spectators can go to the Kenny Wishart or Rohan Kanhai stands, a release from the organizers said.
In the first semi-final in the Male Over 40 match Savage defeated Industry Super Kings by 7 wickets.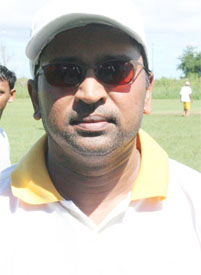 Industry batted first and scored 170 all out off 24.3 overs.  Hardat Singh made 57 and Kesto Persaud supported with 46.
Bowling for Savage Vicky Ramsaywack took three for 17, Nadir Baksh 3 for 21 and Anil Rambarran took 3 for 36.
Savage in reply scored 171 for 4 off 22.4 overs. Falim Mohamed made 41, Barlow Lakeram 46, and Nadir Baksh 36 not out. Bowling for Industry Singh took 3 for 37.
In the second semi-final Floodlights defeated Shattaville by 71 runs. Floodlights batted first, scored 154 for 9 off 25 overs.  Lalta Gainda batted beautifully to score 62 (3-6's & 2-4's) in soggy conditions.  Wayne Jones supported with 26. Bowling for Shattaville Raghunandan Narine took 3 for 26.
Shattaville in reply was bowled out for 83 off 18 overs.  Bowling for Floodlights Mike Singh took 3 for 2 and Dharam Persaud took 2 for 19.
In the Male Open category semi-finals, Better Hope Warriors defeated Surprise X1 by 7 wickets. Surprise X1 batting first was bundled out for 83 off 13 overs. Wayne Narine top scored with 32; bowling for Better Hope Richard Latiff took 3 for 7, Balram Roopnarine 3 for 12 and Navin Singh 2 for 10.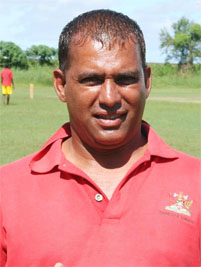 Better Hope in reply scored 88 for 3 off 6.5 overs. Chien Gittings top scored with 28. Navin Singh was 26 and Ejaz Mohamed 25 not out.
Rockaway defeated El Commandante  Imports by 41 runs. Rockaway batting first scored 122 all out off 10.2 overs.  Rushie Samaroo top scored with 48 and Danny put up Gangadin 20. Bowling for El Commandante Balrop Balram took 5 for 3.  El Commandante in reply was bowled out for 81 off 12 overs. Balrop Balram made 22 and Mark Persaud 21. Bowling for Rockaway Mahendra Ramlakhan took 3 for 12 and Shazam Alli 2 for 12.
At Skeldon, Corriverton Queens defeated Crabwood Creek Females  by 53 runs and advanced to the semi-finals in the female category. Corriverton Queens batted first making 107 for 2 in 10 overs.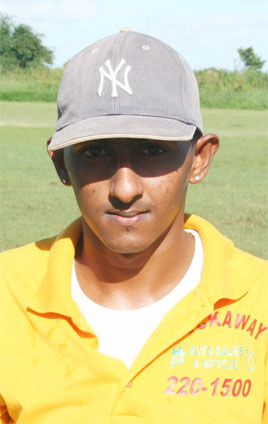 Christine Matheson 33 and Gisel Batson 36 were the top scorers. Crabwood Creek was restricted to 54 for 6 in their allotted 10 overs. Stefe Rodney took 3 wickets for 10 runs bowling for Corriverton Queens, who will now join Wellwoman, 4R Lioness and Trophy Stall Angels in the semi-finals.
Around the Web