PERTH, (Reuters) – Recalled opener Phil Hughes has  promised Australia the kind of brisk starts which Virender Sehwag so frequently provides for India.
Replacing the injured Simon Katich for the third Ashes test starting tomorrow, Hughes insisted he would not be curbing his attacking instincts against the dangerous English bowlers.
"That's how I've always played. I've been quite aggressive especially the last few years," Hughes told reporters yesterday.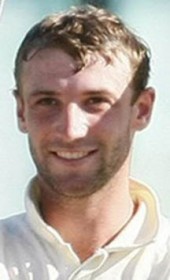 "That's my natural game and something I'm not going to change over the next few years."
Sehwag's fearless batting will be the template he will look to follow, the 22-year-old left-hander said.
"I love watching Sehwag play," said Hughes. "Without a  doubt he comes to my mind straightaway as an opening batsman.
"He's very aggressive, but what Sehwag can do is he can take a game away from any opposition, either in Indian conditions or all around the world, and he's just fantastic to watch."
Around the Web