Guyanese swimmers participating at the Amateur Swimming Association of Trinidad and Tobago (ASATT) Invitational Swim Meet carved out a number of new personal best (PB) times on Thursday.
CARIFTA Games gold medalist, Jessica Stephenson, surpassed her seed time in the girls' 13 – 14 years 400m freestyle event earning a silver medal in the event.
Stephenson shaved 5.5 seconds off her previous PB when she clocked 5:03.61 seconds.
Trinidad's Theana Hay, representing C. O. E Sea Hawks S. C won the event in 4:58.10s.
Stingray Swim Club's Sangeeta Maharaj clocked  5:03.61s for the event, while Rebecca Clarke from Pirates Swim Club Barbados – ZZ finished in 5:03.64s.
Also in the race was Guyana's Athena Gaskin, who put on an extremely good performance to achieve a new PB of 5:15.25s, trimming off an entire 10.25 seconds from her previous time. However, Gaskin's timing was only good for eighth place.
Gaskin and four other swimmers are representing the Guyana Combined Team at the Inter_Club Meet.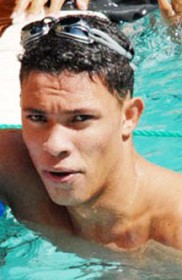 Stephenson, who currently resides in Trinidad, is representing Trinidad's Marlins Swim Club, which is staging the event.
Meanwhile, Guyana Olympian Niall Roberts, won his heat in the boys 15 and over 50m backstroke event in 30.55 seconds.
Speaking with this publication, Roberts said that he was totally surprised with his win since it is not an event he usually swims.
Roberts said that starting off his performance in the event on such good footing was just the confidence boost that he needed for his other four races. He is also scheduled to participate in the 50m and 100m freestyle, 50m and 100m butterfly, and the 50m breaststroke events.
"I'm ecstatic about my performance, it being the first time I did the 50m back [stroke] in a long course pool. Going in without a time and winning my heat was perfect for my confidence. I touched the wall and looked over and I saw the others coming in, then looked at the scoreboard and thought I won, wait, I won. I got out the pool and I was smiling all night, I had trouble sleeping when I got home because I just kept thinking about it," Roberts told Stabroek Sport yesterday.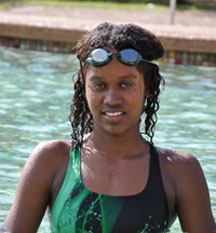 He placed seventh overall out of 21 finishers in the final. Roberts tied with Blue Dolphin Swim Club's Christian Awah who also had a 30.55 seconds finish. The race was won by Marlins Swim Club and Trinidad Youth Olympian, Christian Homer, who finished in 27.29 seconds. A PB was also experienced by Hannibal Gaskin who participated in the boys' 11 – 12 years 50m backstroke event and finished in 38.94 seconds. Soroya Simmons placed fourth in the girls' 13 – 14 years 50m backstroke in a time of 35.74s.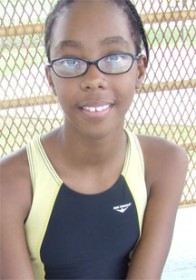 Noelle Smith, who is studying in Trinidad, participated in the girls' 15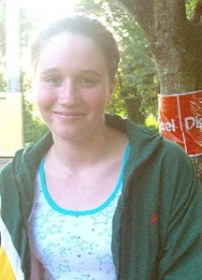 years and over 50m backstroke event and finished in 37.38 seconds. Smith also represented her Trinidad Club, U.W.I. Swim Club.
Around the Web