The Council for the Promotion of Inter-national Trade (CCPIT) in China has agreed to investigate various incidents on loss and inconvenience suffered by Guyanese businesses that have imported goods from China following protests made at a meeting between CCPIT officials and officials of the Guyana/China Business Council (GCBC) in Port of Spain earlier this month.
Stabroek Business understands that at the Port of Spain meeting, held as part of the Third China-Caribbean Business Forum Guyanese businessmen complained of various negative experiences including inadequate Chinese documentation that impeded customs clearance, receipt of poor quality products and non delivery of goods that had been paid for.
Some local business houses have had to deal with consumer complaints regarding the quality of Chinese goods purchased on the local market.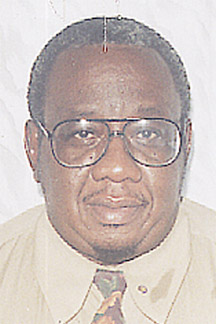 According to the Guyana Manufacturing and Services Association (GMSA) the complaints by the Guyanese businessmen were recorded by the CCPIT officials who undertook to address them with a view to facilitating reimbursements where necessary. Additionally, the CCPIT will now serve as a clearing house to ensure that Guyanese businesses engage reputable Chinese business houses.
On the Guyana side, the GCBC is to set up a desk in the GMSA Secretariat to serve as a point of contact for Guyanese private sector enterprises seeking to engage business houses in China.
Stabroek Business understands that the GCBC will shortly be inviting local importers of Chinese goods to submit verifiable reports of "bad trade transactions" with Chinese enterprises in order that these can be submitted to the CCPIT for investigation and follow-up.
Meanwhile, a Guyana private sector export promotion visit to China is under consideration, according to the Guyana Manufacturing and Services Association.
Stabroek Business has learnt that following a meeting between officials of the China Council for the Promotion of International Trade (CCPIT) and the Guyana/China Business Council (GCBC) the former has agreed to explore the possibility of such a visit before the end of 2011. The Guyana delegation at the meeting included Chairman of the Private Sector Commission (PSC) Ramesh Dookhoo and President of the GMSA Clinton Williams who is also the deputy Chairman of the GCBC.
The GCBC has now broadened the scope of its activities to include identifying commercial opportunities for the local business sector and collaborating with the Guyanese and Chinese private sectors in matters pertaining to trade missions and exhibitions and fairs. Additionally, the GCBC is responsible for information dissemination on trade regulations in both countries.
The GCBC will shortly issue an invitation to Guyanese entrepreneurs to send verifiable reports of bad trade transactions they have experienced to the council via the GMSA. The reports will be passed to the Chinese trade promotion organization for investigation and follow-up. CCPIT will also follow up and report to the GCBC on the progress of all trade initiatives set up between Guyanese and Chinese entrepreneurs.
Around the Web