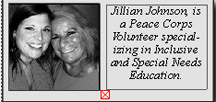 Hot Momma's advice: Feed your children's bodies well, so they can feed their minds well with knowledge!
It's a few weeks into the holidays and I'm sure your children are playing morning, noon and night. As children play, their bodies burn the energy their minds need to learn. Last week Hot Momma's advice stressed the importance of play, but one thing we often overlook as parents, is the importance of eating well, and eating for energy to keep our bodies active and minds learning! Playing is an important element to learning. However, eating well is an essential part of learning and living well.
While I was growing up, my Hot Momma would send me to school with nutritious snacks and a lunch that would keep my body and mind going throughout the school day, giving me energy to learn. For a long time she prepared the snacks for me until one day I asked if I could help. Soon, she had me helping her make sandwiches or cutting up fruit until I could do it myself! This long holiday period is a great opportunity for you to get in the kitchen with your children so that you can teach them a few things about eating well and preparing healthy snacks. This way, once the school year starts they will be off with the energy they need to learn.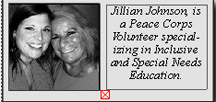 Sending a child to go play or to school without eating is just as bad as sending your child to a classroom without a teacher. Cooking and preparing snacks together is a great way for children to build independence and for you to build your relationship with your children. Making sure they eat before they play and before they to go school is one way you can give your children the energy they need to learn.
Here are a few quick, cheap and easy to prepare snack ideas:
Nut butter and banana sandwiches on whole wheat bread
Cucumber, tomato, pine and lime salad
Peanut, raisin and mango trail mix
Egg salad on whole wheat crackers
I'm sure you and all the Hot Mommas around you have hundreds of great snack ideas. Talk to your friends and neighbours today for greater and healthy snack ideas!
My Hot Momma always told me I have to feed my body, so I can feed my mind!
Please send specific or general questions about your child's education or way to teach them to: classroomguyana@gmail.com
Around the Web