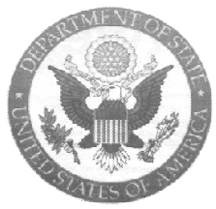 Installment One Hundred Twenty-Three
The Consular Section of the U.S. Embassy in Georgetown welcomes applications to visit the United States.  Not every applicant qualifies for a visa under U.S. immigration law, and the Embassy hears many questions from applicants who are denied a visa. This edition of Ask the Consul aims to address the most frequently received comments and provides an understanding of how visa decisions are made.
Q: I have good ties and only want to visit for a short amount of time. Why don't I qualify for a visa?
While you may be a qualified applicant with good intentions for a short visit to relatives in the United States, many other applicants with similar circumstances have traveled on visitor visas with the intention of staying long-term and working illegally. By regulation, to qualify for a visa, an applicant for a visitor's visa must establish to the satisfaction of a Consular officer that he or she is entitled to a non-immigrant visa.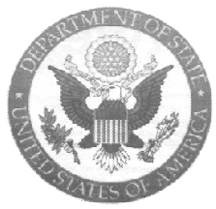 Q: Why can't the officer grant me a visa for two weeks? I only need a short amount of time for my travel.
The visa granted by consular officers is typically valid for 10 years, although an officer may limit a visa for specific travel.  Neither the consular officer, nor the visa issued, can specify the amount of time an applicant spends in the United States. The length of stay in the United States is determined by the immigration officer at the port of entry, usually 3 to 6 months. Therefore, each applicant interviewed by the consular officer must qualify for the full validity 10-year visa.
Q: I came with all my documents to prove my income, house, car and ties, but the officer didn't look at them. Why aren't my documents considered?
The interview is about the applicant, not about the documents they can provide.  Only by speaking to the applicant directly, can the officer can clarify the purpose for travel and make an eligibility determination.  Specific documents will only be considered and reviewed in cases legally requiring them or when an officer requests specific information that might clarify the applicant's bona fides.  In those cases, the applicant will be given a letter, clearly explaining what is necessary.  The applicant will be able to use that letter to re-enter the Embassy, with the requested documentation.  The applicant does not need to make another appointment or pay another fee for this second interview.
Q: I am going on a legitimate training, paid for by my employer, but I didn't make it through.
OR –
I am going to a legitimate sports competition, and I am an official competitor, but I didn't make it through.
The U.S. Embassy certainly understands the need for training and competing on the international stage. While it would be beneficial for everyone invited for a U.S.-based training or sports event to participate, under U.S. law a visa applicant must qualify for the visa independently of an invitation to an event or training.  This means that a legitimate training or sports event will not compensate for weak ties outside of the United States.
Q: A loved one in the United States is sick or has passed away. Why can't I get a visa in these circumstances?
The U.S. Embassy certainly understands that many Guyanese families are divided between the United States and Guyana. While an unfortunate turn of events with an applicant's U.S.-based family can directly involve the applicant in Guyana, all applicants must qualify for a visa on his or her own merits and without reference to the family emergency.
Q: How can the officer know if I qualify in such a short amount of time?
Officers review each application before the applicant appears at the window, then asks the minimal number of questions needed to reach a decision. If an application is clearly eligible or clearly ineligible, the officer will spend less time with that application than with others.
***
"Ask the Consul" is a fortnightly column from the U.S. Embassy answering questions about U.S. immigration law and visa issues.  If you have a general question about visa policy please email it to us at AskGeorge@state.gov.  We select questions every other week and publish the answers in Stabroek News and on our website at http://georgetown.usembassy.gov/ask-the-consul.html.  Information about visas and travel can be viewed at http://georgetown.usembassy.gov, http://travel.state.gov, and at http://www.dhs.gov.  Applicants are strongly encouraged to prepare their own documents and avoid "visa advisors/brokers".
Other than the questions we select, we DO NOT respond to questions sent to Ask the Consul.  Please contact the visa inquiries unit (email visageorge@state.gov or call 225-7965 between 8 am and 4 pm Monday through Friday) if you have questions about a specific case.
Around the Web