The preliminary in-quiry (PI) into the witness tampering matter against Chandra Narine Sharma commenced yesterday but was halted because the witness complained of feeling unwell.
Theresa Danraj was the witness called by the prosecution. After entering the witness box to testify, however, the matter had to be put down as the woman started feeling unwell.
The case continues on April 15.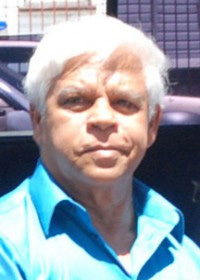 This PI was initially set to begin on March 23 but was postponed to yesterday's date. No reason was given for the adjournment.
Meanwhile, the PI for the said offence against the jointly-charged Doodnauth Sharma and Raywattie Ramsawack did not commence yesterday as scheduled.
This is the second time the matter has been given another date.
No reason was given for the failure to commence the PI but an April 14 adjournment was granted.
The PI which has already commenced into the said charge against Tyrone Ali was called for continuation yesterday and was put off for April 5.
Finally, the PI into the said allegation on which jointly-charged Mark Reid and Ravi Mangar have been arraigned continued on Monday with witness Tariq Henry being cross-examined by attorney Mark Waldron.
Sergeant Reid should have been the other witness taking the stand, but he was absent. State Prosecutor Sanjeev Datadin told the court that the witness was unable to attend since he is in Suriname.
The matter comes up again on April 14.
The progression of these matters has been hindered for a variety of reasons on four successive occasions.
On March 18, however, defence counsel Mark Waldron and Vic Puran along with Datadin informed the court that they were ready to proceed with the matters.
Magistrate Geeta Chandan Edmond is presiding over the matters and they are being heard at the Georgetown Magistrates' Court.
The charges stem from the alleged carnal knowledge of two females with which CN Sharma has been charged.
Around the Web