Four high-profile prisoners who broke their way out of the New Amsterdam Prisons two weeks ago remain on the run despite several joint services search operations across the country.
Stabroek News was told that stop and search operations in Berbice, along the East Coast Demerara, in the city and in Linden have yielded very little clues as to where the men might be hiding.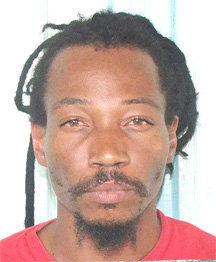 According to a police source, there are suspicions that the quartet may have fled to Suriname. However, this newspaper understands that this might not be the case since; one of them is wanted in the neighbouring country for piracy. Surinamese officials have been informed of the escape.
Others believe that the men have fled to the interior region and may have split up.
The latest operation was in Linden last Saturday, during which an army and police team arrested several persons after searching vehicles, including Route 72 minibuses which were heading for interior locations. Also the joint services team raided several areas in the mining town.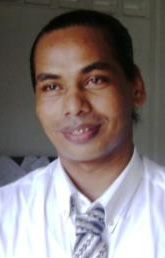 A Berbice investigator would only say that the search for the men is continuing. The Investigator told this newspaper that so far they have had no luck in determining their whereabouts.
Meanwhile, the members of the Board of Inquiry set up to probe the escape are still conducting their investigations. This newspaper was told that the media must give the Board time "to do their work."
On June 11, Rickford La Fleur, called Rickford Williams, of Circle Street, Skeldon; Kevin 'Long Hair' Narine, of Number Seven Village, West Coast Berbice; Vijay Seenarine, of Skeldon; and Vinod Gopaul, of Yakusari, Black Bush Polder staged the daring getaway. The men removed boards from the northern section of the floor in the male block and then ripped out zinc sheets from the eastern side of the fence to make their escape.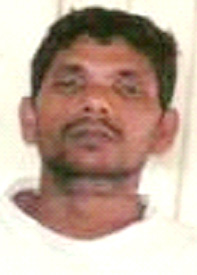 Based on footage from 15 cameras placed at different points in the prison compound, the men escaped around 2:30 am. However prison officers only discovered the breakage around 6:45 am, when they entered that section and immediately made checks to see who had escaped.
This newspaper was told that, the cameras picked up external footage, which showed the men running towards the back of the eastern side of the prison and escaping by ripping open the zinc fence. The prison officer who should have been monitoring the cameras claimed that she fell asleep during the time of the escape. No one reported hearing suspicious noises.

A source close to the prison had said that a canvas rope was also used during the escape and police officials confirmed that a rope was found on the ground close to the broken area. The source from the prison disclosed that in recent times there had been collusion between prisoners and prison officers. The source revealed that two days before the escape a senior prison officer had sent a canvas rope to Seenarine.
Around the Web