A miner was killed on Monday when his All Terrain Vehicle (ATV) turned turtle at Arakaka, North West District.
Dead is Lallbachan Narayan, 40, of Lusignan, East Coast Demerara (ECD).
Police yesterday said that around 1:30pm Narayan was driving an ATV when the vehicle turned over and pinned him. As a result, Narayan received injuries to which he subsequently succumbed.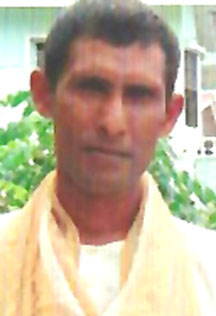 Narayan's body was flown to the city yesterday and is at the Lyken Funeral Parlour, awaiting a post mortem examination.
Police also noted a friend who came across Narayan's body and knew that he was a licensed firearm holder, remained at the scene until the police arrived and took possession of the weapon.
Around the Web