Police Constable Cleon Moriah was yesterday placed on $300,000 bail when he appeared at the Whim Magistrates' Court charged with the shooting to death of Terry Wayne Jack at the Orealla Police Outpost, causing dismay among Jack's relatives.
Moriah was yesterday formally charged with manslaughter.
Reports are that on Monday, July 4 at the Orealla Outpost Jack was shot while in the company of Moriah and two females. Magistrate Fabayo Azore transferred the matter to the Springlands Court on Thursday July 14.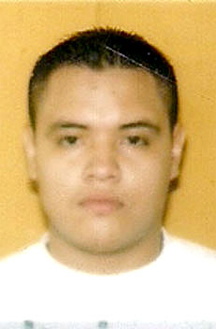 Moriah was represented by Attorney-at-law Marcel Crawford who made a successful application for bail.
Jack's mother, Vilma Schadde told Stabroek News yesterday that the family and the residents of Orealla were not pleased at all that the officer was placed on bail.
She related that she and other relatives almost missed the court hearing because they were told to go at 8:30 am to the Springlands Court where the case would be called.
She said they waited there until midday and although court was not in session there they were still told to wait instead of being sent to Whim.
They later heard that the case would be at Whim and when they decided to go the police told them not to because it would be finished by the time they got there.
Schadde said they went anyway and were just in time to hear the end of the case when Moriah was placed on bail.
She pointed out that "the family and the whole of Orealla" were not pleased. According to her, many persons from Orealla who are now residing at Springlands turned up to hear the case.
She is calling on Minister of Amerindian Affairs, Pauline Sukhai to look into the matter and wants to meet with her.
Around the Web