Public Relations Officer of the Mayor and City Council (M&CC) Royston King yesterday told Stabroek News that the Stelling View Mall will be opened as previously announced on July 30.
The facility which is located on Water Street will accommodate 60 vendors and according to King a variety of products will be offered for sale,  including food since a snack mall will also be operated. He noted that most of the stalls have so far been completed and contractors are now  adding the finishing touches to a few.
King explained that M&CC only provided the space for  vendors  who then invested their own money in constructing the stalls.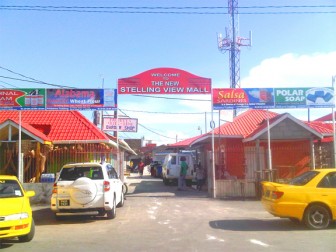 He further stated that there is a long list of persons who have applied for stalls from different market areas. He noted that now the facility is available, these persons can invest. However, these stalls were allocated to persons from the Stabroek market area.
King stated that this is "all about the council providing more business facilities," adding that he is thankful to vendors for investing in a modernized market.
Meanwhile, when this newspaper visited the site a few persons were seen at the upper end already occupying the area and vending. When asked if they had been given permission, persons refused to answer. In front of a closed stall craft items were being displayed while another individual appeared to be a barber operating at the facility, as he asked "you need a line-up deh?"
Around the Web