A father of three died on Monday afternoon, after the branch of a tree he had just felled landed on his head, in the Three Sisters Backdam, in Canje River.
Dead is Ernon Amster-dam, 30, of Baracara, Canje River, who died while his co-workers were taking him to seek medical attention.
Brentnol, a relative of the deceased, told Stabroek News via telephone that around 3:30, Amsterdam and another man, Herman Thompson, were felling a tree when the fatal accident occurred. As the tree was about to fall to the ground, the two men took off in the same direction. However, Amsterdam subsequently turned back, while the tree that they felled hooked on to another tree and broke its branch. The tree branch fell on Amsterdam, bursting his head.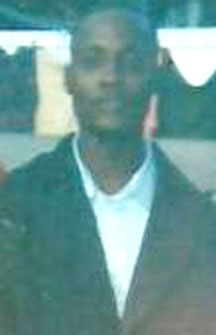 Brentnol said he returned to the backdam to assist in bringing out the injured man in an effort to get him to the medex at the Baracara Health Centre for initial treatment, then to New Amsterdam.
"He was blowing and so on when we bring he out and put he in the boat but Three Sisters is a far way from Baracara and by the time we reach it was just for the medex to see he and identify he because he dead at around 6:30," the man said.
They continued their journey to New Amsterdam and a report was made to the police and statements were taken. It is expected that a post-mortem examination would be performed on the man's body on Friday.
"He was a hustler, he use to cut wood but he use to farm also to help support he family," Brentnol said.
Amsterdam has three children and his wife is also pregnant with their fourth child.
Around the Web