The Guyana Elections Commission (GECOM) has indicated that the earliest possible date for general elections is November 14th, the Alliance For Change (AFC) has said.
The AFC had written to the Chairman of GECOM, Dr Steve Surujbally requesting information on a possible date for the holding of general elections. At the party's weekly media briefing yesterday, party member, Dominic Gaskin said that Surujbally has responded that according to their work plan, the earliest possible date for elections is November 14. "This confirms our own estimates and represents in our opinion an easily achievable target date for completion of all preparations by GECOM," Gaskin said.
He said that the AFC will continue with its efforts to ensure that Guyanese are given the chance to vote for a government of their choice in free and fair elections before the end of 2011 and will continue to press GECOM to fully disclose to the public all relevant information regarding their preparations for the upcoming elections.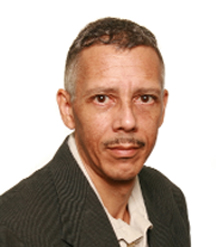 "We have called on GECOM to indicate whether or not they have received the results of the cross-matching of fingerprints. This should have been received by now, based on our estimations, and the investigations of any duplicates identified by that process should now be in progress," Gaskin said.
"While we have full confidence in GECOM's competence and ability to complete its planned tasks, we believe that this should be accomplished in a transparent manner and that the public should be kept informed on the progress of their work," he added. "This would minimize any perception that those political parties whose nominees are members of the Commission enjoy access to critical information not available to parties such as the AFC," Gaskin said adding that this will go a long way towards building public confidence in such an important institution.
Around the Web