Police yesterday issued a wanted bulletin for Ossafi Kobena Sparman in relation to the murder of Daniel Higgins and his son Daniel Higgins Jnr., which occurred at White Water Back-dam, Konawaruk on August 17 of this year.
Sparman's last known address is Lot 3 Kuru Kururu, Soesdyke/Linden Highway. He is 20-years-old and about 5'7" in height.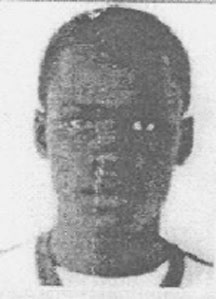 Anyone with information that may lead to the arrest of Sparman is asked to contact the police on telephone numbers: 225-2722, 225-2227, 225-8196, 225-6411, 911 or the nearest police station.
All information will be treated in strict confidence.
Investigations had revealed that the Higgins father and son, ages 48 and 22, were mining when a man approached and shot the elder Higgins about his body while another man chopped his son in the neck. The body of the elder Higgins was found buried in the mining pit.
Around the Web