It has been more than a month since popular drugstore owner Harold Rachpaul's brutal murder, and more than two weeks since his neighbour Anthony Ting-A-Kee was also killed, and the police have so far been unable to hold any suspects in either case.
Rachpaul, 84, was discovered bound and gagged in his bedroom by his son Leonard and grandson Vincent, who had arrived at their normal time to begin the day's work in the drugstore. Since then, investigations have pointed to a security guard as a possible suspect, but the police are yet to locate this man, who has now become a fugitive.
The storeowner's relatives are still in a state of shock over how he met his death, and want to know who committed the act and why. When Stabroek News visited the drugstore on Friday, from all appearances, business was continuing as usual. His grandson Leonard informed this newspaper that he had visited the Brickdam police station on Wednesday to see if there were any developments, but he was informed that there were none. He went on to say that since the drugstore reopened on September 5, business has been a little slow, and they haven't been seeing the regular heavy flow of customers that used to go into the pharmacy prior to his grandfather's murder. Vincent said that it's hard going to the store every day and not having Rachpaul there to open up with them.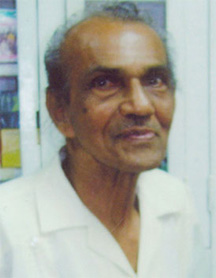 University of Guyana (UG) Business Management student Ting-A-Kee was brutally murdered on September 1, while having a meal on the seawall with his girlfriend. It was first reported that he was killed in the course of a robbery, but the 21-year-old's father and other relatives have cast doubt on this.
Stabroek News spoke recently with the student's father, George Ting-A-Kee, called 'Georgie' who said that he is yet to get a positive word on the investigations. He related that every morning since his son's burial he has been visiting the cemetery, and at night he still waits for Anthony to come home, and sometimes it feels as if he has. "Whenever one of us would come home, the dogs would all have one particular bark to announce our presence and [now], every night at a particular time I would hear them barking and look out," he said. Ting-A-Kee commended the detective who is working on his son's case for all the effort he has put into the investigation.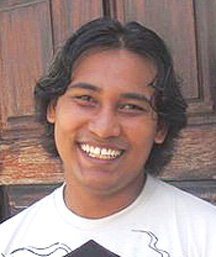 Crime Chief Seelall Persaud has since told Stabroek News that there seems to be no connection between the two murders despite the fact the two were neighbours. So far, he said, there have been no further developments in either case.
Around the Web