Mark Anthony Deygoo, the Guyanese businessman shot multiple times by robbers in St Maarten on Wednesday evening, succumbed yesterday.
According to a report from the St Martin News Network, Deygoo, 34, passed away early yesterday at the St Maarten Medical Center. An uncle of Deygoo told the news site that the doctors removed the life support from Deygoo about 7.30 am and he passed away five minutes later.
Deygoo was left brain dead after he was shot five times during an armed robbery at his Back Street store, Fragile Bundle Baby and Kids, where he sold clothing for young children.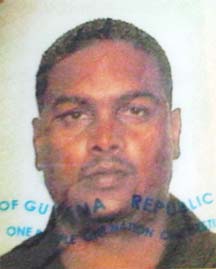 A Daily Herald report said the two armed robbers entered the store around 6.40 pm, just around closing time, and demanded money. The armed men reportedly were dressed in black apparel and had their faces hidden from view. Eyewitnesses were quoted as saying that the two bandits had left the store on foot and hurried along Zoutsteeg in the direction of Cannegieter Street, while being shielded by vehicles moving in the opposite direction.
The businessman leaves to mourn his wife Padmini and only daughter Kimberly along with several uncles and other close relatives in St Maarten, Guyana and the United States.
Around the Web