AFC's prime ministerial candidate Raphael Trotman says that his party is still looking to forge partnerships with other persons and groups ahead of the 2011 general elections, including disenchanted members of the PPP/C and APNU.
"Yes we are actively pursuing several avenues to pursuing a stronger alliance," Trotman said in response to a question asked during a press briefing on Wednesday.  According to him, the party is prepared to take on "all those who feel that the PPP/C is going nowhere." He made it clear that the AFC is willing to engage members of the PPP/C and the opposition coalition, A Partnership for National Unity (APNU) who are interested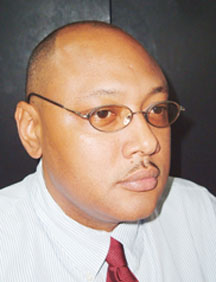 in joining the AFC. HE also said that the party is interested in engaging The United Force (TUF).  However, Leader of the TUF Valerie Garrido-Lowe told Stabroek News recently that the TUF is likely to contest this year's election alone but did not rule out the possibility of an alliance with the AFC in the future.
Questioned about the structure behind their attempts at forging a bigger alliance, the AFC said that the leaders are negotiating behind closed doors. He explained that some of the persons whom the party has been meeting are political activists and members of civil society.
The AFC previously ruled out forging any alliance with the PPP/C or the PNCR and decided against joining APNU.
Around the Web