The owner of Vicky B, the drugs and weapons laden cargo vessel that was intercepted in St Lucian waters has gone into hiding and relatives of some of the detained crew men are in shock saying that there were no signs that the men were involved in illegal activities.
Stabroek News understands that the boat owner identified as a "Mr Sookram," vanished after the story broke that grenades, cocaine, cannabis, ammunition and weapons had been found in a secret compartment. Police have knowledge of who he is and are making efforts to find him to assist with their investigations.
Crime Chief Seelall Persaud had told Stabroek News on Friday that the Guyana Police Force was in touch with the police on the island. He had said that the police have been able to gather information regarding the identity of the owner of the vessel and investigators are still checking to see when the vessel left Guyana and what its final destination was.
Local police are still to issue an official statement on the bust and the arrest of the six man Guyanese crew.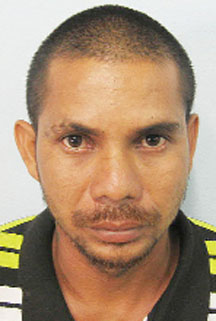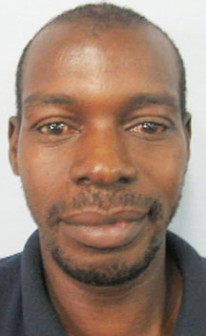 According to information out of the Royal St Lucia Police Force (RSLPF), on Saturday, September 24, about 10.30pm, "a combined unit of police officers," intercepted the cargo ship named, Vicky-B, about six nautical miles off the town of Soufriere, Saint Lucia. A thorough search of the ship revealed a number of items including thirty kilos of cocaine, forty-six kilos of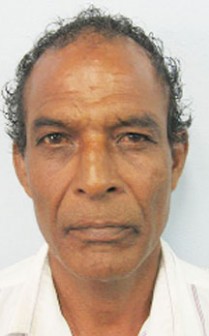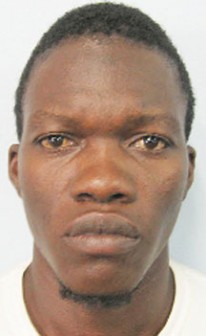 cannabis, one 12-gauge shotgun, fifteen rounds of 12-gauge ammunition, thirty-five rounds of 9mm ammunition and five military explosive grenades. The items were all concealed in a compartment at the extreme front of the ship.
RSLPF spokesman Trevor Constantine last Friday informed Stabroek News that the men were being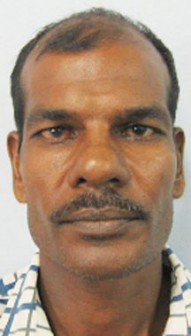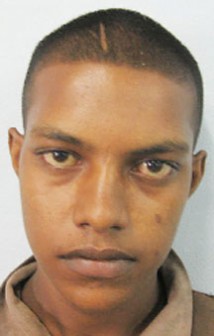 slapped with ten charges each, a record in the island's history. He give their names as Calton Rushel Sam, 29; Hardatt Sookram, 45; Tandu Satesh Ramkissoon, 18; Selwyn St  Clair France, 40; Narine Cheecharran, 28; Noel Persaud, 59 (the captain). They have each been charged with possession of controlled drugs, to wit, cocaine; possession of controlled drugs to wit: cannabis; possession with intent to supply cocaine; possession with intent to supply cannabis; importation of cocaine; importation of cannabis; possession of one 12-gauge shotgun; possession of 15 rounds of 12-gauge ammunition; possession of 35 rounds of 9mm firearm and possession of 5 live grenades.
They remain in police custody and will make their first court appearance at First District Court in Castries on Tuesday.
Meanwhile Constantine told Stabroek News yesterday that according to the men, they were heading to Montserrat. He noted that that information is still being verified. He said that it was "high tech info" that led the search of the vessel.
From all indications the boat was on its way to some destination to pick up goods suspected to be cement which would have been brought back to Guyana.
'Dat nah he'
Relatives of Cheecharran, an Edinburgh, East Bank Berbice resident said that he was not the type of person to be involved in drugs and gun activities. His mother Barbara pointed out that "if dat din happening I would have been a millionaire and livin in a mansion." The woman said she is so poor that she still uses a pit latrine.  She said that when she saw her son's picture in the newspaper she was in shock.
She recalled that he son travelled to Parika and left the Tuesday (September 20) before the boat was intercepted. Cheecharran was a trained welder but also did other jobs on the boats he worked on. She recalled that on Sunday, September 25, he called from St Lucia asking her to call the "bossman" because the police "hole up de boat." The woman said that her son gave her the boss's number and when relatives finally got in touch with him, the man said that he had heard of the incident and that it was not a matter involving the boat but rather the crew members. The boat owner gave all assurances that he was going to contact a lawyer on the matter. Efforts after that to contact the man were futile Barbara, told Stabroek News.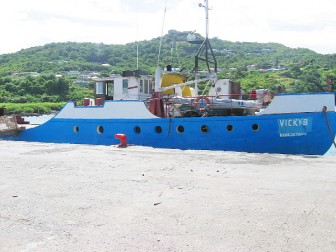 The woman indicated that she found the man's behaviour very strange. She said that she depended on the money she received from her son. She recalled that there were times when he worked and returned home empty handed because he had not been paid on time. According to her, the boat owner owes her son a lot of money for back pay.
Meanwhile, the man's sister-in-law Savitree said that the family is at a loss what to do. She said that they are poor and cannot afford to travel to St Lucia to check on Cheecharran. Like Barbara, she said, he was not the type to be involved in such activities.
Cheecharran had been working at sea for many years. His job often required him to leave the country on voyages that lasted for weeks at a time.
Meanwhile, this newspaper has been told that France who resides at Parika with his wife was the engineer aboard the vessel and from the photograph it appears as though he had been crying.
Around the Web