The six Guyanese men, who were slapped with ten charges each after they were found aboard a Guyanese cargo boat with weapons and drugs in St. Lucian waters, yesterday made their first court appearance and have been remanded into police custody until November 11.
Royal St. Lucia Police Force (RSLPF) spokesman Trevor Constantine, told Stabroek News last evening that Calton Rushel Sam, 29; Hardatt Sookram, 45; Tandu Satesh Ramkissoon, 18; Selwyn St  Clair France, 40; Narine Cheecharran, 28; Noel Persaud, 59 (the captain) appeared in the First District Court in Castries.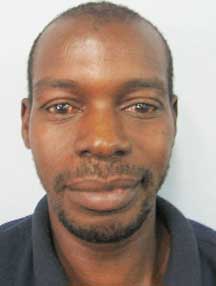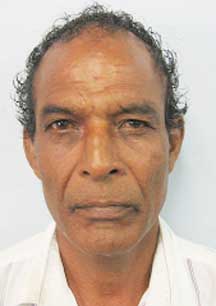 He said that when they make their next court appearance all the evidence will be reviewed and it will be decided if there is enough to commit them to stand trial in the High Court. He said that the court system in St. Lucia varies from Guyana in that no preliminary inquiries are done.
Constantine could not say if the men had legal representation at yesterday's hearing.
He added that the charges: possession of controlled drugs, to wit, cocaine; possession of controlled drugs to wit: cannabis; possession with intent to supply cocaine; possession with intent to supply cannabis; importation of cocaine; importation of cannabis; possession of one 12-gauge shotgun; possession of 15 rounds of 12-gauge ammunition; possession of 35 rounds of 9mm firearm and possession of 5 live grenades were all indictable and as such the defendants were not allowed to plead.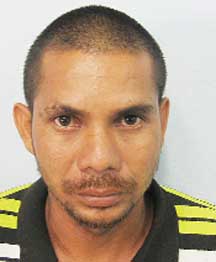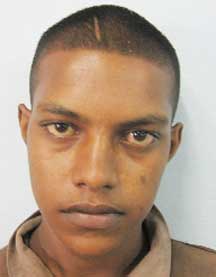 Meanwhile earlier yesterday, the police spokesperson said that the men were telling ranks that they left Guyana in an "empty" boat to collect sand in Montserrat. The sand, according to the men, would have then been transported to St. Maarten. That information, Constantine said is still being checked by police ranks.
According to information out of the RSLPF, on Satur-day, September 24, at about 10.30pm, "a combined unit of police officers," intercepted the cargo ship named, Vicky-B, about six nautical miles off the town of Soufriere, Saint Lucia. A thorough search of the ship revealed a number of items including thirty kilos of cocaine, forty-six kilos of cannabis, one 12-gauge shotgun, fifteen rounds of 12-gauge ammunition, thirty-five rounds of 9mm ammunition and five military explosive grenades. The items were all concealed in a compartment at the extreme front of the ship. This newspaper was told that it was "high tech" information that led to the searching of the vessel.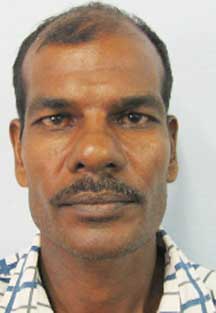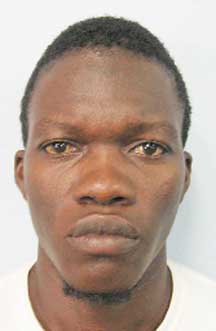 A probe later led to a gun and ammo charge against Linden-born boxing promoter David `Shakes' Christopher and his wife. They appeared in court and were granted bail in the sum of $10,000 EC, cash or surety each.
Local police are yet to issue an official statement on the matter. Crime Chief Seelall Persaud had told newspaper that the Guyana Police Force was in touch with the police on the island. He had said that the police have been able to gather information regarding the identity of the owner of the vessel and investigators are still checking to see when the vessel left Guyana and what its final destination was.
Relatives of Cheecharran, an Edinburgh, East Bank Berbice resident have since said that the discovery had left them in shock. They said that except for one day they have been unable to contact the owner of the vessel whose name they give as "Mr Sookram", a resident of Leguan.
Around the Web