A Full Court decision yesterday cleared the way for Manzoor Nadir to resume functions as leader of The United Force (TUF).
The Full Court dismissed an injunction barring Nadir and party chairman Ismail Muhammad from performing leadership functions, the party said yesterday.
The court decision was not available in writing, but the party, in a statement, said yesterday that Justice William Ramlal and Justice Winston Patterson dismissed the injunction granted last month by Justice James Bovell-Drakes, based on an application by then leader Valerie Garrido-Lowe.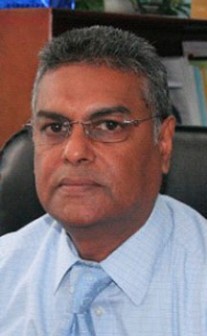 Justice Bovell-Drakes had also granted an order which restrained Nadir from holding himself out as leader of TUF and he was also restrained from occupying the premises from which the party operates, at Shiv Chanderpaul Drive and Robb Street.
TUF said the Full Court decision allows for an executive decision to expel Garrido-Lowe from the party to be given full force. It said too that its executive would be meeting in an emergency session to "repair the damage to image of the party caused" by her action.
Efforts by this newspaper yesterday to reach Garrido-Lowe and Nadir for comment were unsuccessful. The decision to expel Garrido-Lowe was accompanied by a vote for Nadir to be re-appointed leader, until a decision was made on the way forward.
TUF had been in leadership crisis for several weeks, and Garrido-Lowe vowed to operate as leader of the party despite opposition from Muhammad, the party's chairman, and other party executives. The row between Garrido-Lowe and Muhammad stemmed from the former's move to have Nadir vacate TUF's seat in Parliament.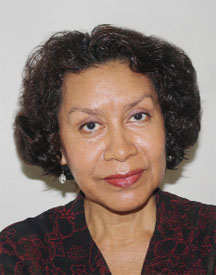 Garrido-Lowe issued a statement last month saying that on August 31, TUF's executive had met and removed Muhammad as a member of the executive and relieved him of his position as chairman of the party. A resolution passed by her  backers said this action had been taken against Muhammad, after he failed to turn up to a meeting to explain why he had sent a letter to the media supporting Nadir's retention of the party's parliamentary seat and used the names of members of the executive without their permission.
TUF yesterday said that the resolution was illegal.
Garrido-Lowe told a press briefing last month that the party was in a better position to carry out its campaign following the court orders granted by Justice Bovell-Drakes. She said the party had a lot of work to do, while adding that many party supporters in the hinterland areas from which it receives much of its support were vocal in their support of her as leader
She held out that the party would not merge with existing parties, adding that it preferred to work individually in the lead up to the elections. She added that TUF operated under the umbrella of the ruling PPP in the past, but is now more aligned to achieving its set goals as an individual
entity.
Around the Web