Guyana will be among former British colonies in the region that will be asked to repeal laws criminalising homosexuality at next week's biennial Commonwealth Heads of Government Meeting (CHOGM), in Perth, Australia.
The call is based on a recommendation from a Commonwealth advisory group and is intended to address HIV-infection rates in Common-wealth countries, which are double the figures in non-Commonwealth countries.
Guyana has already committed at the level of the United Nations Human Rights Council to hold consultations on the laws, but is yet to act on the two-year-old promise, local rights activists say.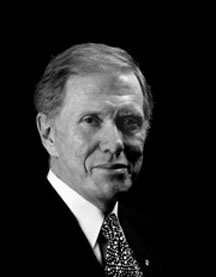 Foreign Affairs Minister Carolyn Rodrigues-Birkett, who will lead Guyana's delegation to the meeting which begins on Monday, told Stabroek News yesterday that the report of the Commonwealth's Eminent Persons Group (EPG)—responsible for the new recommendation—has to be considered by the heads of government. Guyana is not going to the meeting to take positions on a report that it has not been made public as yet, added Rodrigues-Birkett, who will be accompanied by Foreign Affairs Ministry Director General, Ambas-sador Elisabeth Harper and Guyana's UK High Commissioner Laleshwar Singh.
The 11-member Eminent Persons Group, which includes Guyana's Sir Ronald Sanders, was established at the last CHOGM, held in Port-of-Spain, Trinidad and Tobago, to examine options to reform the Commonwealth partnership. Its members participate in their individual capacities and do not represent the views of any member government. Trinidad and Tobago Prime Minister Kamla Persad-Bissessar, who is the outgoing Chairperson of the Commonwealth, has recently faced criticism over her opposition to making the EPG report public ahead of the meeting.
Although Britain has repealed its laws criminalising same sex relations, Guyana and other former colonies in the Caribbean and Africa are among the countries in the 54-member Commonwealth group which still retain the legislation. "It's a very special British problem, and the problem is it makes it very difficult to get messages about HIV out," Michael Kirby, Australia's representative in the Eminent Persons Group, told Australian Broadcasting Corp radio.
According to a report from the Associated Press (AP), Kirby, an openly gay retired High Court judge, blamed the British influence on former colonies for high rates of HIV-AIDS. "You need to remove the criminal laws. That is what the Eminent Persons Group is suggesting at the … meeting next week," he added.
The Commonwealth forum represents 30 per cent of the world's population but more than 60 per cent of HIV-AIDS cases, Australian Federation of AIDS Organisations executive director Rob Lake is quoted as saying in the AP report. He said there is evidence in Africa and elsewhere that laws against homosexuality drive gay men underground and out of reach of sexual health campaigns. "They create a stigmatising environment in which gay men hide what they do and who they are so they don't access diagnosis for HIV, treatment or preventative measures" such as condoms, Lake said.
A spokesperson for Australia's Foreign Minster Kevin Rudd said he would raise the issue with foreign ministers from Commonwealth countries attending the meeting. "Australia is a global advocate of non-discrimination on the basis of sexual orientation," the spokeswoman was quoted as saying by Australian gay and lesbian newspaper Sydney Star Observer. "Australia encourages all countries to decriminalise homosexuality by removing all laws imposing criminal penalties for homosexual conduct."
'Promise'
In September 2009, the Govern-ment of Guyana committed at the Universal Periodic Review at the United Nations, in Geneva, to hold consultations within two years on current laws which discriminate on the grounds of sexual orientation and gender identity, and the lack of legal protection on these bases. Presidential Advisor on Governance Gail Teixeira had noted the "extreme pressure" the religious community placed on government during a past attempt to introduce a gay rights bill.
Joel Simpson, co-chair of the Society Against Sexual Orientation Discrimination (SASOD), yesterday told Stabroek News that the administration "has failed" so far to keep its promise to the United Nations Human Rights Council.
"A year has since passed, and SASOD is not aware that any such consultations have even begun," he said, while adding that it would be "an act of bad faith" for the Guyana government to then try and rush through consultations ahead of its September 2012 deadline to report back the Council.
"As the Guyana constitution demands, consultations should be meaningful and involve the people who are directly and most affected by the decisions under consideration; in this case, the lesbian, gay, bisexual and transgender (LGBT) Guyanese communities," he added, while hoping that the government in office after the November 28 polls "will be one which takes Guyana's human rights obligations and commitments seriously."
In May this year, the then British High Commissioner to Guyana Simon Bond urged the government to act on promised consultations. "Sometimes that means governments need to lead their people, not simply to follow public opinion," he said in an address on the occasion of the International Day Against Homophobia and Transphobia (IDAHO). Bond emphasised that human rights are universal and cannot be subject to different interpretations of morality, while noting that homosexuality remains illegal in around 80 countries, and is punishable by death in some states.
He acknowledged the legacy of British colonial laws prohibiting homosexual acts, which have not been changed in many countries, including 43 Commonwealth countries still criminalise homosexual behaviour. "…We clearly have some historical responsibility for the legislation that countries like Guyana inherited at independence," he conceded.
Meanwhile, according to the Star Observer's online report, South Australian Labor MLC Ian Hunter and Melbourne-born British human rights campaigner Peter Tatchell have called for Lesbian, Gay Bi-sexual and Transgender (LGBT) rights to be put firmly on the agenda at next week's meeting.
Hunter, the report said, has written to Commonwealth Secretary-General Kamalesh Sharma twice to raise concerns about homophobia and hate crimes in some Commonwealth nations and to ask that the issue be addressed at CHOGM.
Tatchell, meanwhile, has written to British Foreign Secretary William Hague calling for LGBT issues to be raised. "CHOGM has never even discussed — let alone declared its support for — LGBT equality and human rights," Tatchell wrote. "Like the United Nations, the Commonwealth is a significant international forum. CHOGM's support for the decriminalisation of homosexuality would be a symbolic and moral victory in the long global battle for LGBT human rights."
Around the Web