The General Manager of a mining company drowned on Saturday evening last following a boat accident in the Cuyuni River as he was travelling from one camp to another to have a mechanic transported back.
Junior Joseph, 32, of Cullen, Essequibo Coast, was reportedly abandoned by three of his colleagues who swam to the shore and had reported that they heard the man yelling "I can't make it, I can't make it" before watching him disappear under the calm water.
From his sister, Asanti Joseph, this newspaper understands that the man's body was recovered by his employer's search team in the river yesterday, some time after 12 and has since been transported to the Lyken's Funeral Home.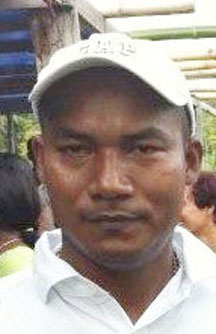 The three other individuals were arrested at the Bartica Police Station, questioned and later released. According to the dead man's sister, he was a very good swimmer and the details surrounding his death are very sketchy.
The woman said although she did not often see her brother, they would usually communicate on the telephone.
Joseph was described as a very jovial, well-known, calm, peaceful person who always kept a smile on his face. "Everything good I can say about him… he was always the person that kept us alive," Asanti said.
The man was said to be the eldest of 13 children and has left to mourn his three children, aged 10, 8 and 6.
Around the Web