Photos by Anjuli Persaud
In an initiative aimed at helping to preserve and expand Guyana's cultural heritage, the Moray House Trust was last evening officially launched in memory of late Stabroek News Editor-in-Chief David de Caires.
The Trust was launched at the de Caires' family home, where Major General (ret'd) Joe Singh also launched his latest book, 'Growing up in British Guiana: 1945-1964.'
The Trust is a private, non-profit cultural initiative aimed at fostering national pride in Guyana's diverse heritage, and to enable all forms of artistic expression.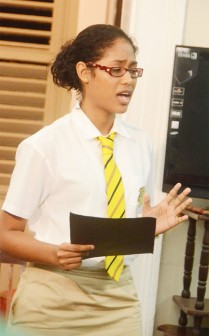 It is also aimed at promoting conservation, civil liberties and sport in society while stimulating the sharing of knowledge and ideas within a vibrant public sphere.
Isabelle de Caires, daughter of David de Caires, said that the Trust was being established in honour of her father, who, she said, not only had a deep interest in the arts and culture but also in encouraging discussion and debate on these matters. She noted that for several years, her father had opened his home to his friends and they would be engaged in wide-ranging discussions of an intellectual nature. de Caires died in November 2008.
The trust aims to achieve its mission through a variety of activities, including organizing public cultural events such as talks, debates, exhibitions and film shows. Further, it plans to support and facilitate live local cultural entertainment in areas such as dance, music and storytelling as well as to produce "cultural products" such as books, DVDs and recordings.  Another aim of the Trust is to bring creative artists together with peers, experts and an informed audience to advance local talent.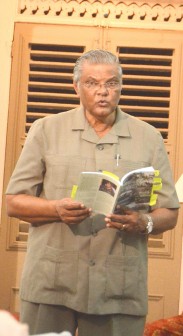 Promoting hobbies and pastimes such as reading and music appreciation and cultural interests through its cultural programme and workshops are also part of the Trust's agenda.
The trustees of the organization are Andaiye (Chairman), Doreen de Caires, Isabelle de Caires, Yesu Persaud and Singh. Vanda Radzik chairs the Board of Directors. Other directors are Colin Cholmondeley, Dr Paloma Mohamed, Nadia Sagar, Nisa Surujbally and Clinton Urling.
Singh, meanwhile, launched his fifth publication and read excerpts. The text chronicles Singh's life from childhood to an adolescent.  Dr Rupert Roopnaraine, long-time friend of the author, indicated that while Singh had a lot of accomplishments, this book was not the least of his contributions to the nation.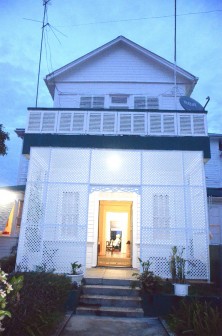 Yesterday's launch was also a tribute to the work of the late poet Martin Carter, who died 14 years ago. Dr Ian McDonald paid tribute to Carter and several of Carter's more popular poems were read.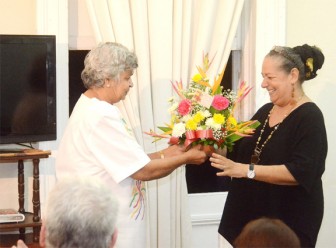 Around the Web