(Trinidad Express) A Guyanese woman was burnt to death on Friday night after she was trapped in her house.
Nowmattie Ramnath-Ramphal, 39, who had been living in Trinidad for the past three years, lived at St John's Trace, Avocat, Fyzabad.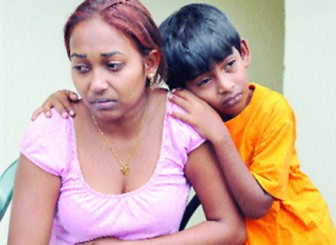 Her daughter, Amanda Ramnath, said she was resting in her room when she observed a fire in her mother's room around 10.30 p.m.  She tried to open the door but was unsuccessful.
She said her mother screamed for help twice.
Ramnath, 22, said she grabbed her seven-year-old brother Justin and ran out the house.
Her mother's boyfriend, Richard Germaine, who was with Ramnath-Ramphal at the time, also escaped injuries. Ramnath said she tried to re-enter the burning house to save her mother but could not.
Fire officers arrived on the scene five minutes after they were contacted by neighbours but by the time they arrived, the two-bedroom wooden house was already destroyed.
The charred body of Ramnath-Ramphal, who was a domestic worker, was removed from the remains at 2.30 a.m. Ramnath described her mother as a wonderful person.
"She was a joyous person and when we came home she was by herself playing music and dancing. She was a very helpful person and would help everyone in the neighbourhood."
A close relative was questioned by police. Investigations are continuing.
Around the Web