(Trinidad Express) US-based hotel chain Hilton Worldwide has been denied a special licence from the US Government to allow for the IV Caricom/Cuba Summit to be held at the Hilton Trinidad and Conference Centre with visiting Cuban President Raul Castro.
The two-day summit, which started yesterday, will instead be held at the National Academy for the Performing Arts (NAPA) in Port of Spain.
Castro, who was scheduled to arrive in Trinidad and Tobago yesterday and leaves tomorrow, will be staying at the Kapok Hotel, St Clair, though according to officials at the Foreign Affairs Ministry and the Cuban Embassy, this was his original accommodation.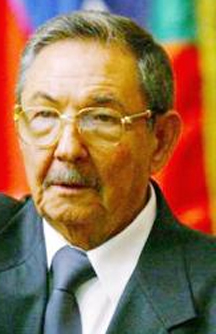 Asked yesterday whether Hilton Trinidad had declined Castro accommodation, Foreign Affairs Minister Dr Suruj Rambachan said he did not know anything about that. He said, though, that due to Castro's large delegation, they had to be accommodated at the Kapok hotel.
He could not be reached last night in light of the new information from Hilton Worldwide.
Hilton Trinidad and Conference Centre general manager Ali Khan Tuesday night read to the Express a statement from Hilton Worldwide, entitled "Hilton Worldwide regarding Caricom/Cuba Summit".
He read: "As a US-based company, Hilton Worldwide is subject to US law, which restricts certain activities as a result of the trade embargo with Cuba. The US/Cuban assets control regulations administered by the Office of Foreign Assets Control (OFAC) at the US Department of the Treasury generally prohibits US-based companies from providing any services that benefit the Cuban Government unless specifically licensed. Violations are subject to significant civil and criminal penalties.
"While we have worked with the appropriate governmental agencies in the US and Trinidad and Tobago to secure a licence, we have been informed that one will not be granted."
According to the US Treasury website, OFAC "administers and enforces US economic and trade sanctions against targeted foreign countries".
Hilton Worldwide advised in its letter that further questions should be posed to the US Embassy in Trinidad and Tobago. Attempts to contact officials at the US Embassy in Trinidad last night via telephone were unsuccessful.
Around the Web