After witnessing the showdown between 'Iron' Mike Tyson and James 'Bonecrusher' Smith for the World Boxing Council (WBC) and World Boxing Association (WBA) heavyweight titles in 1987, a then 11-year-old Troy Wilson found his calling.
His experience that fateful night materialized into a career that started at the amateur level before he became a professional in February of 2003.
His first fight was against Maclovia Cornejo at Roxy Theater in Atlanta, Georgia.
Prior to this experience the young Supply, Mahaica lad had channelled his energies into boyhood scuffles and other physical contact sports.
Speaking with Stabroek Sport earlier in the week Wilson, 35, said his structured fight life started when his sister Ann Wilson took him to a "bottom house" gym in Mahaica where the punching bags were military bags filled with sand. Wilson, born to Ronald and Lena, who have been married for 47 years, almost quit after he was first hit during a sparring session at the age of 11.
He reconsidered since his parents have always supported his quest to become a fighter. It was a decision Wilson was glad he did make. The orthodox fighter said that boxing has been able to provide a better life for himself and family although the path to where he is now in his career was not always smooth.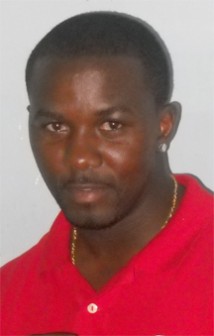 Wilson said that everything he has achieved he earned. "Nothing was given to me or was it given to me easily," Wilson noted.
After attending Supply Primary and then Bygeval Secondary School, Wilson migrated to Antigua in 1992 where his amateur career took flight. During his five years as a fighter in Antigua, Wilson became an Organisation of Easter Caribbean States (OECS) champion and Caribbean champion.
His next stop was the United States where he turned pro. His first outing was a drawn four-round contest against Cornejo but in the return bout Cornejo was TKO'd in the fourth round. He fought successfully in his next four bouts before he tasted defeat at the hands of Ray Sanchez at Santa Ana Star Casino, Bernalillo, New Mexico, United States for the WBC Youth World welterweight title.
His losing streak increased to three before a win against Jose Felix. His pattern of losing title matches continued when he lost to Jonathan Tubbs for the World Boxing Federation (WBF) International Welterweight title at the RBC Center, Raleigh, North Carolina.
Another loss followed shortly after to Alex Perez at the Boardwalk Hall, Atlantic City, New Jersey in 2006. But all this time the young Wilson was fighting without a manager he told Stabroek Sport. After the bout he had a chance with Bernard 'The Executioner' Hopkins, the reigning WBC and IBO light heavyweight champion.
Before this Wilson said that he was afraid of making any contractual obligations because of the "sometimes trick nature of persons involved with the sport." Wilson, the ninth of 10 children, said that he took many fights at short notice, declaring that many times he was not ready especially when he matched his opponents' record on paper. He told Stabroek Sport if he had a manager earlier in his career his record of nine wins, seven losses and a draw would have been better.
According to Wilson, he took the fights because he was strong and not necessarily because of his technical soundness. This, in retrospect, was the biggest blunder of the career.
However, he said that now things are much better because ever since he was recognised by Hopkins and they became friends there have been improvements and stability in his career. According to Wilson, Hopkins was instrumental in his getting signed to Golden Boy Promotions, headed by Oscar de la Hoya.
With that promotion group Wilson said that they are ensuring that he has everything when preparing for a fight and no bout is taken at short notice. Now, Wilson said that he takes better care of his body and his fights now are won by experience rather than strength.
When asked whether he is not too old, Wilson said that he considers himself "a young 35". He stated though that he will not be much longer in the ring since he intends to get married by December to his neighbour Arlene and start a family.
Apart from that he said that after his boxing career he intends to go into the mining business, which was part of his reason for being in Guyana for the last two weeks. He said that later on he hopes to set up a gym in Supply for youngsters to occupy their time gainfully.
This point was made as Wilson emphasized that he did not like the idea of some adolescents hanging on the corners in his old village and that was not the case when he was growing up, he acknowledged.
Around the Web