Public Relations Officer of the Berbice Cricket Board Hilbert Foster has explained that the resignation letter he submitted to the Berbice Cricket Board was rejected.
On Monday at a press conference it was revealed that Foster had tendered his resignation over a number of issues.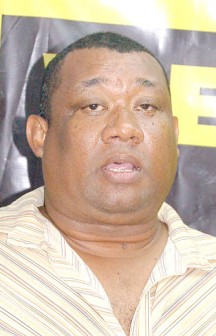 Foster said he had told the reporters present that the issue of his resignation was in fact "off the record."
In a letter to this newspaper Foster wrote:"
I refer to an article in the Stabroek News of 21st June, 2011, under the headline of "BCB's PRO resigns over expulsion of player from Berbice Senior Team.
"I stated that I had submitted my resignation but it was rejected. In fact the letter was torn up shortly after it was submitted," Foster wrote.
He added:"I was indeed very upset over the omission of Loyydel Lewis from the Berbice Under-19 Team not the senior team for the match versus Essequibo. Any one who is following Berbice Cricket would know that Loyydel Lewis is one of the leading youth cricketer in Berbice and based on his performances with both bat and ball along with his discipline should be in any Berbice Under-19 team on merit."
He went on:"The statement about cricket officials using the game for personal gain was in general and not the Berbice Cricket Board. The Berbice Cricket Board headed by my elder brother is the most progressive and transparent Cricket Board in Guyana and even the Caribbean and while some officials may have not performed up to standard, none of them can be accused of using their position for personal gain because it would not be tolerated."
Foster said Berbice Cricket was at an all time high adding that he was confident that under the current leadership it would go on to greater heights in the future.
"What we must make sure that all our players are given the opportunities they deserve. I want to reassure everyone in Berbice Cricket that hopefully I would be around a long while to continue the progress," said Foster.
Around the Web