By Treiston Joseph
President of the Guyana Olympic Association (GOA), KA Juman Yassin's analysis of the issues concerning the Guyana Cricket Board (GCB) and the Guyana Football Federation (GFF) in yesterday's edition of Stabroek Sport has caused Chairman of the Senior Selection Panel of the GCB, Claude Raphael to come out of the closet on the matter.
Yassin, who guides the GOA, which has no responsibility for cricket, last Monday chose to express his views on a number of issues which included matters pertaining to the GFF and the GCB at a GOA press conference.
"It seems to me that the parties involved in the contentious matter are really bringing down the sports and they should perhaps wish to consider stepping aside and I think it's at a point that it should be considered," The GOA boss declared.
"I'm certain that they have the game at heart and I'm certain that they are not there just to become president and so in order for there to be a resolution they should consider stepping aside for a less contentious person to take over so they can be able to reunite," he added at the press conference.
However, Raphael yesterday sent a response to Stabroek Sport via email at the comments made by Yassin.
While Raphael insisted that he has the greatest respect for Yassin whom he believes to be a highly successful sports administrator, Raphael criticized  Yassin for what he termed….  "his narrow sightedness."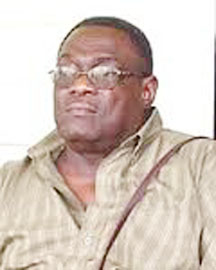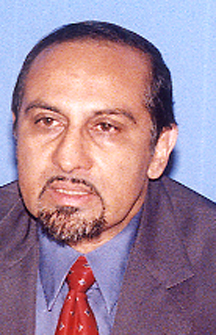 "Mr. Yassin seems to have fallen into the trap of listening to one side without evaluating the facts and the many issues that have been ventilated from time to time concerning the running of the GCB.
"Our problems are a lot more deep-seated than a power struggle. It surrounds the situation whereby the good guys on the board who are genuinely interested in cricket are being bullied by the bad guys for their own gains," Raphael said.
Raphael concluded that any proper impartial investigation would prove his points beyond a reasonable doubt, while making a suggestion of his own to Yassin.
"Mr. Yassin would be well advised not to pronounce on the matter until he has examined the pertinent issues relating to the GCB's present dilemma and then he would be in a better position to give an unbiased judgment," Raphael stated.
Around the Web