BRIDGETOWN, Barbados, CMC – Embattled football executive Lisle Austin says he has been shut out of CONCACAF's offices and has accused the organisation of disregarding a court order which should have facilitated his return as its rightful leader.
Austin is currently fighting to retain his post as acting CONCACAF president after he was removed by the executive committee recently for an apparent violation of the organisation's statues.
 And though he obtained an injunction in the Bahamas High Court to overturn the decision, Austin said he was still being barred from take up the top role in the confederation.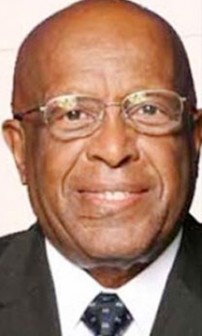 "CONCACAF and persons acting on its behalf are continuing to disobey the Bahamian Court Order," Austin said Friday.
"They have prevented me from getting access to the CONCACAF offices and have refused to make available to me the records, files and other internal papers of CONCACAF. 
"They are wearing their complete disregard for the Bahamian Order as a badge of honour. Because of their obstructive behaviour I have been unable to assume the duties of President."
Though Austin obtained the injunction, FIFA secretary general Jerome Valcke said recently that football's world governing body recognised Honduran Alfredo Hawit as the current acting president of CONCACAF. An application to the Bahamian court to decide on whether CONCACAF was in contempt of its ruling was expected to be heard on Friday but was adjourned until tomorrow.
Austin said he hoped the way would soon be clear for him to take up the top position in the confederation, which has been plunged into internal strife because of the recent cash-for-votes scandal.
"I trust that I will soon be in a position to bring stability and transparency to the affairs of CONCACAF by assuming the duties of the President in accordance with the Statutes of CONCACAF," the Barbadian noted.
 Austin was appointed acting president of CONCACAF following the suspension of Jack Warner, pending investigations by FIFA's ethics committee into bribery allegations.
It was alleged that Austin and FIFA presidential candidate Mohamed Bin Hammam of Qatar had offered Caribbean Football Union members US$40 000 bribes in exchange for votes at the June 1 FIFA election.
 Warner has since quit as CONCACAF president while also resigning as a vice-president of FIFA and head of the Caribbean Football Union.
CONCACAF governs football ball in North, Central America and the Caribbean area.
Around the Web