By Treiston Joseph
The Berbice Cricket Board (BCB) has decided to pull out of the upcoming Guyana Cricket Board (GCB) elections leaving just one constituent of the GCB that being the Essequibo Cricket Board able to attend  the upcoming meeting.
The BCB's decision came via e-mail yesterday and when contacted for a comment on the status of the upcoming AGM, GCB president, Chetram Singh indicated that the meeting will go ahead as scheduled.
"The meeting will be held on the said date but if there is not enough delegations to form a quorum then the meeting will be abandoned," Singh told Stabroek Sport via telephone.
The elections are scheduled to be held on July 10.
According to the release from the BCB, the decision to withdraw was a unanimous one taken by the board's executive members at a meeting held on June 22.
The reasons given for the decision not to participate in the elections were the prevailing conditions surrounding the GCB and a disregard for proper administrative procedures.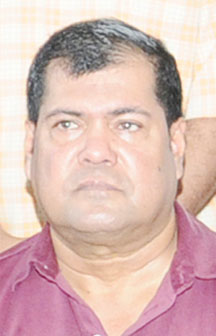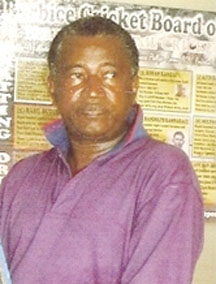 "The elections of the Guyana Cricket Board are somewhat long overdue. However, it would constitute a travesty of justice to the Berbice Cricket Board if the occasion is allowed to manifest itself without due process," the email stated.
The BCB release also highlighted the BCB's  non-involvement in the registration process with the Friendly Societies which, according to the BCB, has been quashed.
It also alleged that the BCB was unaware of the status and role of the Demerara Cricket Board (DCB) which has been divided into two factions with both sides claiming to be the legal representatives of the body.
That matter is in court.
The BCB release stated that there was need to resolve the current financial situation of the GCB pointing out that there are issues that need to be resolved before any elections can be held to allow a smooth transition. While the BCB release concluded by stating that a meeting needs to be held to iron out the current issues, they also made it clear that no BCB official was  authorized to vote at the AGM if one is to be held by the GCB.
Efforts to contact President of the BCB, Keith Foster, on how he thinks his board's decision will affect cricket in Guyana proved futile.
Around the Web