ST. JOHN'S, Antigua,  CMC – West Indies Cricket Board officials said yesterday that they will continue their efforts to meet resolve all outstanding issues with Chris Gayle.
But they were not prepared to accept Gayle's "continued unprofessionalism" in dealing with outstanding issues between them.
The WICB was responding to Gayle's long, emotional statement on Friday, when he termed efforts by the WICB to reconcile with him as "a sham and a mockery", and appealed to CARICOM leaders to intervene.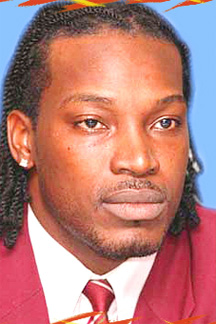 "It does not help that whilst matters are under discussion, Mr. Gayle, rather than expressing his views directly to the Board through one of the numerous channels open to him, chooses instead to make public his version of events and to create further antagonism," stated a WICB media release.
"The WICB reiterates its stated position, that there is a history of difficulty in communicating with and relating to Mr. Gayle and wishes to bring this matter to a resolution.
"But from his latest statement, and his expressed views in the meetings with the WICB, it would appear as though he is of the unshakeable view that he has conducted himself impeccably."
The regional governing body insisted however, that Gayle's recent conduct cannot simply be swept under the carpet.
"As previously communicated to Mr. Gayle, the WICB wishes to ensure that [his] services remain available to West Indies cricket, but not at any cost, and not on his inflexible, take-it-or-leave it terms," stated the WICB media release. "There must be mutual respect, and a commitment to put West Indies cricket first.
"The WICB has written to Gayle making it clear that it is willing to seek a compromise resolu-tion. Gayle's position is that he has nothing to account for, and expects to be automatically reinstated to the West Indies team whenever he decides that he is available."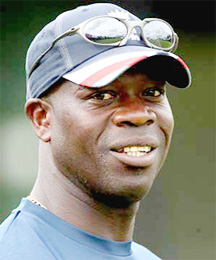 West Indies head coach Ottis Gibson said last Friday that Gayle was well aware of the requirements for him to be recalled to the side, a view confirmed by the WICB.
"Even though at a follow up meeting between Mr. Gayle and the team management, the head coach indicated what was required to assist in his return to the West Indies team," stated the WICB media release.
"Gayle has refused and has demonstrated no inclination to compromise; instead, he has been antagonistic and unrepentant in the entire process."
The dispute between Gayle and the WICB escalated, following his controversial interview with a radio station in his native Jamaica last April in which he heavily criticised the governing body.
Around the Web