Aliann Pompey clocked her fastest 400 metres time for the season yesterday at the United States of America (USA) Club Nationals at the Icahn Stadium in New York City.
Pompey competed for the Shore Athletic Club in her second race of the season and captured the first position while clocking 51.66s to top her year's best of 51.91s that missed the meet record, which she set in 2007, by five-hundredths of a second.
"I'm ok with the time seeing that it's my second race of the season. I have a lot of work to do with about seven weeks left before the World Championships but I think what needs to be done can be done during that time," the two-time Commonwealth medallist told Stabroek Sport via telephone after the race.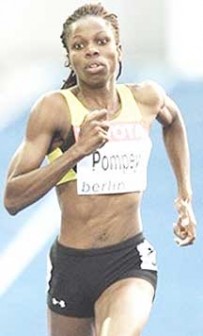 The 400 metres specialist also competed in the 4×400 metres relay and helped her team to capture the third position at the club nationals.
However, on the road to the World Championships in August, Pompey's next stop will be at the Central American and Caribbean (CAC) championships in Puerto Rico from July 15-17.
"Well I have no particular benchmark for the CAC games because I don't chase times, so my plan is to take it one race at a time," she said when asked about her plans for the event.
Around the Web