National table tennis player Nigel Bryan has been winning a number of regional and local individual titles with his most recent being the men's singles 2011 Independence Crown on July 4, and now he is eyeing attaining a world ranking.
The accomplished 18-year-old table tennis player  started in the sport in 2005 at the age of 11 before rising to prominence at the 2006 Table Tennis Caribbean Champion-ships in Trinidad where he won the under-13 title. He returned to the prestigious event the next year to capture the under-15 crown.
Bryan also competed in the 2007 Latin America Cadet Championships where he took bronze in the under-21 category. He then returned to the Caribbean Championships in 2009 where he won the bronze in the under-21 group.
The young star in a number of local performances has easily won the male open categories
making him the best at his sport locally.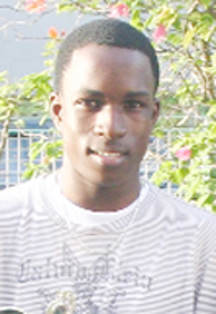 "I see myself improving and even though some of the players are weak, I will continue to work hard so as they improve. I will stay on top." Bryan also has high aspirations to reach a world ranking status, "I see myself headed to become a world class table tennis player and gaining world ranking," he stated.
Meanwhile, Bryan will now be a part of the table tennis squad headed to the Bolivarian Alliance for the Peoples of Our America (ALBA) Games from July 17-30 in Venezuela as well as  the Caribbean Championships squad for the tournament that is scheduled here from August 12-20. He is confident  that he can do well in both of the major events.
"I see myself in the final of both competitions and I will try my best to win. I'm working on my weaknesses so that I can win and make my country proud," Bryan declared.
Around the Web