Colin Klass, president of the Guyana Football Federation (GFF), said yesterday that the GFF will not be responding to FIFA over the next 48 hours since they have not been informed of such a directive.
He pointed out though that if it should reach that juncture the GFF will respond since the "federation has nothing to hide."
It was reported on Tuesday that FIFA had instructed CFU members to "provide all relevant information within 48 hours," in the cash for votes scandal that has resulted in FIFA vice president Jack warner tendering his resignation and another vice president Mohamed Bin Hammam being banned by the world governing body.
According to the FIFA statement on Tuesday, "truthful and complete reporting will be considered in mitigation by the ethics committee when deciding on potential sanctions."
It also indicated that any person who has relevant information but does not come forward during the set 48-hour period will be subject to the full range of sanctions.
Acting head of FIFA's ethics committee, Petrus Damaseb, has recommended that officials who attended the May 10-11 meeting in Trinidad and Tobago be investigated, after FIFA handed down a decision that former presidential candidate Bin Hammam be banned for life from football.
Speaking with Klass yesterday outside the GFF Campbellville office, he also refuted claims that he was ever in any room where money was offered when Bin Hammam met with members of the Caribbean Football Union (CFU) at the meeting in Trinidad.  The investigation and subsequent report into the bribery claims by ex-FBI chief Louis Freeh, owner of Freeh Group International (FGI) Europe – the private investigative agency, claimed that Klass went into the room where the money was reportedly shared out, according to a testimony by The Bahamas vice-president, Fred Lunn.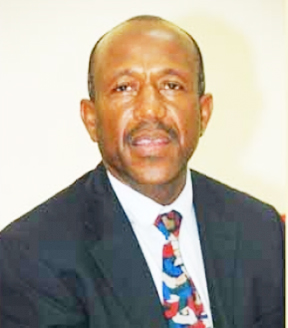 Lunn had taken a photo of the cash, which amounted to US $40,000, he was given before it was returned on the afternoon of May 10.
"We haven't been so informed so we can't respond to anything we don't know about. I was in the room when money was offered? Which money? I was not in any room when any money was offered to anybody, not to me and I have never heard it at no meeting," Klass said when asked whether any money had been offered or received.
Klass, who is also a CFU executive member, also stated that he could not understand why anyone could have  brought allegations about what transpired at the meeting.
"I really can't say, you know, the people who raised the allegations or the people who dealt with the money got to know about the money."
He continued, "I was there at intervals and those intervals I knew nothing of no money. I was never in no room where any money was issued so whoever want to put in whatever report could say whatever they want. It has nothing to do with me."
Klass also pointed out that he could not have collected any money because he did not represent Guyana but rather was in the capacity as Vice President of the CFU. He also said that to the best of his knowledge no member of the CFU executive received any money.
Further, when asked to comment on statements made by the GFF vice president Carlos Prowell, who represented Guyana along with General Secretary Noel Adonis at the meeting, Klass said that he could say much on what the delegate said as he was not representing Guyana. Prowell had told this publication that no money was offered or received by Guyana.
Prowell had also said that when "I found out what the gifts were we [himself and Adonis] decided we were not going to accept it, adding that he had overheard what the gift contained from discussions by some members in the hotel lobby and that it would have been unethical for him to discuss the matter further.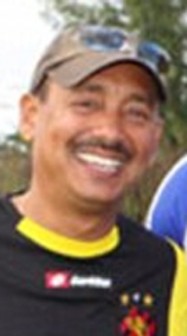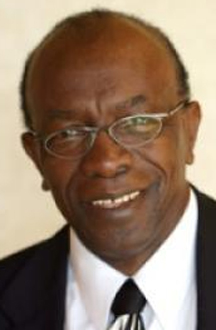 Klass on the other hand noted "as policy of the GFF we don't collect money from anybody on behalf of the GFF, adding that if anybody or organisation has money for the GFF "you send it through the normal…if you have a cheque we might transport the cheque but we have never collected cash, the long standing president reiterated.
He went on.. "I really can't answer for the vice president and it would be an unfair question for me to answer what the vice president meant.
The vice president was at a different place and I was at a different place and we were also at different rooms and I can't account for all that might have happened", Klass fumed.
Klass also said that Bin Hammam, who was banned for life by FIFA on July 23 after a hearing in Zurich, Switzerland, never coerced anyone to do anything at the meeting. CFU officials Debbie Minguell and Jason Sylvester were given one-year bans for their roles at the meeting while former CFU and CONCACAF president Jack Warner resigned last month after being placed under investigation for his alleged involvement at the meeting.
However, when Klass was asked about Minguell and Sylvester he said that they are not executive members.  Klass pointed out though that while the scandal has had a serious impact on the sport, he is optimistic that the "CFU is strong enough to regroup" despite the loss of Warner, whom Klass said he felt had made a significant contribution to the sport.
Around the Web