BIRMINGHAM, England, (Reuters) – England captain  Andrew Strauss has been given no indication that the third test  against India will not go ahead as scheduled in Birmingham yesterday despite inner city rioting and looting.
The violence started in the north London suburb of Tottenham  on Saturday and spread to the midlands city of Birmingham,  Liverpool and Bristol. England's friendly soccer international  against the Netherlands at Wembley today has been called  off. "A few of the guys were out earlier yesterday but we got  advice from our security manager to come back to the hotel as  there were disturbances in the city centre. Players have been  advised to stay in the hotel for now," Strauss told a news  conference yesterday.     "We have not been given any indication that the match is not  going to go ahead.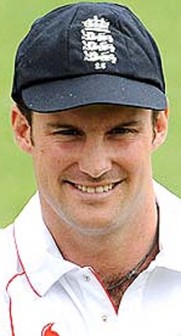 There are bigger things going on in the  country at the moment but to say it's affected us would be  wrong. "Our security manager is there for a reason and he has to  decide if it is safe for us to play cricket and at the moment he  says it's 100 percent safe. We don't feel unsafe." Strauss said the match at Edgbaston was an opportunity for  cricket to put a feelgood factor back into the news pages.  England, who can overtake India at the top of the world rankings  if they win the four-test series by a two-match margin, won the  first two games easily.     "Clearly, it's not our proudest moment as a country. When  you watch those things on the TV it's horrific but they haven't  affected our preparations for this test match," he said. India captain Mahendra Singh Dhoni said his team were just  concentrating on preparing for the match.     "We were outside shopping in the city centre," he said. "We  came back and had plans to go for dinner but our security  officer said it's better to stay in the hotel.
"There's quite good food in the hotel so we didn't really  complain and made the most of the evening.
"We'll just try to do what's in our control, which is  preparing for the game. Whatever else happens is secondary. We  are avoiding things we can avoid, doing the things we can do to  be secure. Let's hope there isn't any security scare."
Around the Web