All roads today will lead to  219 Patrick Dam and Angoy's Avenue (Niee's residence) for a grand one day dominoes competition featuring some of the country's top teams and players.
The competition is being co-ordinated by Mark `Jumbie' Wiltshire in association with TNT's Michael Persaud both of whom are among the finest dominoes players in the country.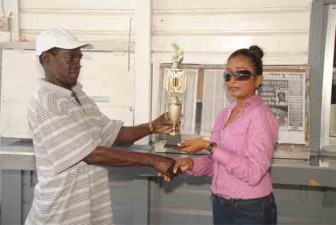 One of the main attractions of the event will be a feature match among Georgetown, Berbice and West Side dominoes teams.
Georgetown dominoes players have the reputation of being regarded as the best in the country and the stage is set for the Berbicians to show that their players are also a force to be reckoned with.
Entrance fee will be $10,000 per team and the winning team will receive $100,000 with $50,000 and $30,000 for the second and third placed finishers.
The best female player will receive $3000 and the best male player $5000.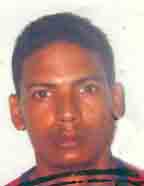 Transportation will be provided for teams travelling from Georgetown with a bus scheduled to depart from outside the Guinness Bar on Durban Street at 11am.
According to the organizers, 12 teams have entered so far but they are anticipating many more for today's 13:00 hours start.
The tournament is sponsored by TNT, Gonly and Sons and Parisse Mining Company which has donated the champion team's trophy.
Chief Operations Officer of that company Dharshini Sookhoo donated the trophy earlier in the week and pledged the company's support of the event in particular and sports in general.
Around the Web