By Marlon Munroe
A menu of measures was discussed to improve the administration of cricket, according to some cricket officials after their meeting with Sport Minister Dr. Frank Anthony yesterday at his office.
Among the measures was the setting up of a committee tasked with putting together a five-year plan that will aid in the development of the sport and the players.
Officials, who wished to remain anonymous, also said that the meeting was fruitful and that a number of "competent and relevant" persons will be selected to be on the committees that will be formed in the near future.
Further, the officials stated that when the Interim Management Committee (IMC) is formed it is expected that the problems that have plagued the Guyana Cricket Board (GCB) will be solved so that officials can go back to the "business of cricket."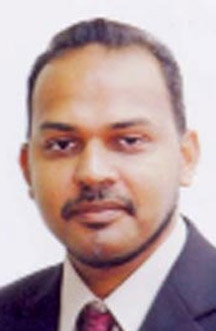 It was noted that the officials agreed to some of the terms that were discussed at yesterday's meeting and they are especially looking forward to the "broad based plan that was outlined for the running of cricket in the next three months."
According to officials it was discussed that a committee will be formed to conduct a forensic audit of the GCB accounts. Also discussed was a possible committee to set up a legislative framework that will be taken to parliament and a committee that deals with the constitutional reform for the Guyana, Berbice, Demerara and Essequibo Cricket Boards.
These bodies were labelled as legal non-entities and were deemed as having no legal personalities.
On the other hand some officials were tight lipped after the meeting, stating that the ministry will be dealing with the information that is to be disseminated to the media and the public.
Around the Web