By Iva Wharton
Athletes Tiffany Smith and Ashanti Scott are currently soldiers in the Guyana Defence Force, the nation's number one military institution.
But the wars Smith and Scott are waging on a regular basis are not fought on the battlefield but on the athletic (track) fields.
Smith runs the 200 and 400m and Scott runs the 800m, 1500m and 3000m.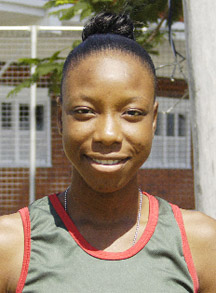 Both Smith and Scott say they are not entertaining any thoughts of letting go of their dreams of becoming number one in athletics.
However, they acknowledge that a number of athletes continue to find it difficult to pursue careers in this discipline because of the lack of sponsorship and the investment that is required to propel them to being world class.
Some have even shifted to other sporting disciplines.
However, Smith and Scott have a keen understanding of the challenges to be faced in securing sponsorship and  having the financial means to support the pursuit of their athletics dreams.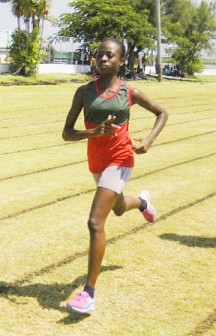 Both are privates in the GDF and for them this is one way of advancing their careers and also developing academically.
"You have a lot of opportunities in the GDF in terms of getting to go back to school and different courses and get to experience different things in the GDF," Smith said.
Scott said she joined the force because of the limited employment opportunities available to her.
Looking at each other and answering in unison, they said "No" when asked if they plan to become career soldiers. They said while they are enjoying the job, it can be a bit stressful.
Scott, who signed a six-year contract with the army, said she should be up for promotion before year-end.  Her rank then would be Lance Corporal.
Smith, on the other hand, signed a three-year contract and would not be eligible for promotion until next year.
Both women said the temptation to migrate after serving out their contracts is high.
Smith would still be fairly young at the end of her contract and therefore still intends to pursue glory in athletics.
For Scott, it is likely that she would be seeking employment elsewhere. She, however, said that she has no problem renewing her contract with the army, but her decision would be dependent on the working conditions at the expiration of her contract.
Both said they were members of the GDF track and field club before being recruited as soldiers.
Asked if they feel marginalized in terms of athletics as it relates to training because they are female, they both said no  as they have the same opportunities as their male counterparts.
Around the Web