CHENNAI, India, CMC – Daren Ganga said Trinidad & Tobago's second heart-crushing loss in three days was difficult to swallow.
The Red Force once again sacrificed victory on the altar of defeat in another tense finish against the New South Wales Blues of Australia in the Champions League Twenty20 yesterday at the Chidambaram Stadium.
Thoughtless bowling from Ravi Rampaul and questionable tactics from the T&T captain condemned the Caribbean Twenty20 champions to lose a one-over eliminator following a tie against NSW.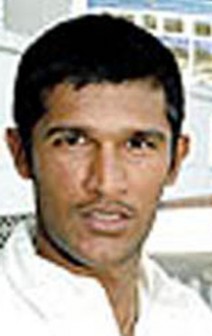 "We had the match, but in the last over, a couple of full tosses cost us," said Ganga. "It is difficult to swallow.
"I thought 140 was a good total to defend on a surface like this, but it wasn't to be. We fought till the end."
Ganga however, refused to lay blame on Rampaul for the defeat, and said there was little he would do differently.
"We back Ravi to defend that score in the final over," said Ganga. "Unfortunately, he got a few deliveries full, but all credit to Henriques for the manner in which he played.
"We fought all the way, and we felt we had a chance in the end, but it was not to be."
Ganga was philosophical about the chasing 19 in the one-over eliminator in which the Red Force made a brave bid.
T&T managed just 16 off left-arm spinner Steve O'Keefe with West Indies opener Lendl Simmons going caught inside the long-off boundary trying to hit a six to win the match.
"Scoring 19 was always difficult, but we backed our guys Lendl Simmons, Adrian Barath and Darren Bravo," said Ganga.
"These are players that are all capable of hitting the ball out of the ground regularly. At that stage, any number could play. This game was so close. It swayed to and fro, but this is the nature of T20 cricket and that's why people love it so much.
"It was difficult for us to come out on the losing end, but we have to give NSW the credit for the way in which they played."
The defeat was the second straight for T&T, leaving them rock-bottom in the group, and elevating the Blues.
T&T face Cape Cobras of South Africa next Tuesday at the same venue in the third of their four group matches.
Around the Web