VISAKHAPATNAM, India,  CMC – Justin Greaves top-scored with 90 and Kavem Hodge made 80 not out, but West Indies Under-19s again failed to ease concerns about their readiness for next year's Youth World Cup, when Sri Lanka Under-19s prevailed over them by two wickets in the Quadrangular Youth One-day International Series yesterday.
Greaves struck seven fours and three sixes from 68 balls and Hodge stroked five fours and one six from 92 balls, as the Young Windies reached 258 for eight from their allocation of 50 overs in the eighth match of the series that also involves hosts India and 2012 Youth World Cup hosts Australia.YWI then made a fist of it with Kyle Mayers capturing three wickets for 44 runs from 8.3 overs and John Campbell taking two for 31 from 10 overs, as Young Sri Lanka worked their way to their target with nine balls remaining at the Port Trust Diamond Jubilee Stadium.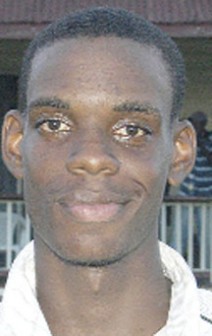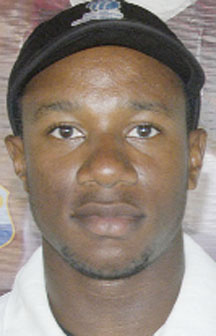 The Caribbean side were undermined by an all-round Sri Lankan batting effort, as Sandun Weerakkody hit the top score of 47, Lahiru Madushanka supported with 42, Shehan Fernando scored 40, Duleeka Thissakuttige got 31, Niroshan Dickwella added 28, Tharindu Kaushal posted 22, and the captain Angelo Jayasinghe made 20
This was the fourth straight defeat for the West Indies Under-19s in the tournament which features each side playing the other three teams twice prior to the Grand Final and Consolation Final.
It was also the second time they have lost to Sri Lanka Under-19s in the Series, following the same result in their opening match last Tuesday.
Young Windies' innings appeared at the crossroads, when Mayers was bowled by off-spinner Tharindu Kaushal in the 28th over, leaving the Caribbean side on 94 for five.
Greaves came to the crease and turned the tide in a 152-run, sixth-wicket stand with Hodge before he was dismissed to trigger a collapse that saw YWI lose three wickets for 12 runs in the space of the last 15 balls of their innings. Fast-medium bowler Lahiru Madushanka was the most successful Young Sri Lanka bowler with three for 49 from nine overs, and left-arm spinner Amila Aponso grabbed two for 39 from 10 overs.
West Indies Under-19s were made to work for every wicket they took, but the Sri Lankans looked a little behind, when they Campbell trapped Thissakuttige in the 31st over, leaving the Asian side 131 for four.
But the Young Windies let things slips over the next 12 overs, when Weerakkody with seven fours from 40 balls and Madushanka with four fours and one six from 36 balls added 84 for the fifth wicket to put the Sri Lanka Under-19s back on track.
When Mayers bowled Weerakkody in the 43rd over, Young Sri Lanka needed to score 44 at a run-a-ball and Tharindu Kaushal with 22 not out hastened them to the finish. YWI face Australia Under-19s tomorrow in their next match at the Reddy Stadium also in this city.
Scoreboard
WEST INDIES UNDER-19s (maximum 50 overs)
*K. Brathwaite lbw b Madushanka                      38
J. Campbell c Rajaguru b Madushanka             26
A. Hosein b Aponso                                                     3
E. Lett c Weerakkody b Madushanka                   3
K. Hodge not out                                                        80
K. Mayers b Kaushal                                                    8
J. Greaves c Weerakkody b Aponso                   90
+S. Katwaroo c Aponso b de Mel                           1
D. Nelson run out                                                         1
R. Beaton not out                                                         0
Extras (w8)                                                                      8
TOTAL (8 wkts, 50 overs)                                    258
J. Jones did not bat
Fall of wickets: 1-51, 2-58, 3-65, 4-76, 5-94, 6-246, 7-254, 8-256
Bowling: de Mel 8-0-54-1 (w2); Wanniarchchi 7-1-36-0 (w1); Madushanka 9-1-49-3; Aponso 10-0-39-2 (w1); Rajaguru 7-0-36-0 (w1); Kaushal 9-1-44-1 (w3)
SRI LANKA UNDER-19s (target: 259 off 50 overs)
+N. Dickwella b Jones                                      28
S. Fernando run out                                          40
D. Thissakuttige lbw b Campbell                  31
*A. Jayasinghe c Lett b Campbell               20
D. Weerakkody b Mayers                               47
L. Madushanka run out                                   42
T. Kaushal not out                                             22
S. de Mel c Hosein b Mayers                           8
H. Wanniarchchi c Beaton b Mayers           3
A. Aponso not out                                              0
Extras (lb8, w9, nb1)                                     18
TOTAL (8 wkts, 48.3 overs)                    259
S. Rajaguru did not bat
Fall of wickets: 1-45, 2-90, 3-130, 4-131, 5-215, 6-227, 7-242, 8-249
Bowling: Greaves 7-0-62-0 (nb1, w3); Jones 7-1-27-1 (w1); Mayers 8.3-1-44-3 (w2); Beaton 2-0-18-0 (w1); Campbell 10-1-31-2; Nelson 10-0-30-0 (w2); *Brathwaite 2-0-18-0; Hodge 2-0-21-0
Result: Sri Lanka Under-19s won by two wickets (9 balls remaining)
Points: Sri Lanka Under-19s 4, West Indies Under-19s 0
Toss: West Indies Under-19s
Umpires: A. Saheba, S. Shastri
Matchreferee: B. Kalyanasundaram
Around the Web