The long-awaited National Sports Policy (NSC) has been completed, according to Sport Minister Dr. Frank Anthony.
The minister responsible for sport told this newspaper yesterday that the document was currently with a local publishing company and was expected to be released soon.
Dr. Anthony did not name the publishing company but said:"Very shortly it will be released."
The minister also noted that all stakeholders have made their input to the document and these have been included in the final draft that is currently with the publishers.
"We did not have comments pertaining to the content of the document," Dr. Anthony said.
According to Dr. Anthony the comments that they received were that the policy was very strong technically and that the associations/federations were all very pleased with it.
"What we are doing is embracing seven chronological stages…it is a very scientific approach to sports and that is the core of the policy. All the stakeholders have commended us for the technical content; the changes were mostly typographical," Dr. Anthony explained.
While it is not certain when the final publication will be issued, it is also not known when the NSP will go into full effect.
Dr. Anthony, though, has said that the Ministry of Sport has already begun to work on some of the recommendations contained in the document.
"We (ministry) have started acting on many of things that are in there (NSP)," he said.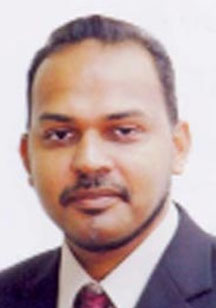 The policy, which is based on the Canadian Sports Policy model, mainly centres around five components for the holistic development of sport in Guyana.
"One of those components, for example, deals with using sports for social cohesion and we have been doing that with our Days of Interaction. Another component deals with developing infrastructure for sport and you would have seen that start manifesting itself in some of the new infrastructure programmes we have," Dr. Anthony said.
The long-term development of athletes, which would also include elite training for national athletes, is also an important aspect of the policy, Dr. Anthony noted, adding that the education system will be playing an integral role to facilitate these processes.
"We have identified in our Sports Policy that we need to develop elite athlete programmes. We might be able to do some of it here since we want to develop proficiency at home too but in the short-term we might have to look at other opportunities that exist elsewhere, sending people to the centres that already exist.
"For example, the IAAF would have established a High Performance Centre in Jamaica and so if you want to send athletes to do track and field, at least short distances, the place to go in the region is Jamaica," the minister said.
When asked about whether this policy will be adopted if a new government should take office after national and regional elections, which are scheduled for later this year,  Dr. Anthony said that the NSP was the "PPP's plan for the development of sport in Guyana."
Around the Web