CHENNAI, India, CMC-IANS – Both West Indies players in the Final of the Champions League Twenty20 under-performed, but Kieron Pollard yesterday got to bask in the thrill of the Mumbai Indians' 31-run victory and Championship glory over Royal Challengers Bangalore, whose line-up included Chris Gayle.
After scoring just two in Mumbai's 139 all out off 20 overs, Pollard collected the scalp of former Indian national batsman Mohammad Kaif in four overs that cost 21 runs and held a catch to dismiss Mayanka Agarwal, as Bangalore were dismissed for 108 with Gayle getting five.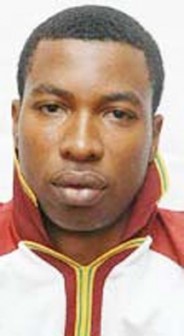 The victory was formalised with four balls remaining, when Abu Nechim had Raju Bhatkal caught inside the long-off, sparking a spectacular pyrotechnic display and wild celebrations among the Mumbai players, their management, and supporters in the stands. "We went out there and we played our hearts out and it ended up with us coming out on top," said Pollard.
"It was a total team effort. The support was there from each and every one of us believed from the time we hit the field, so well done to the guys."
It was an incredible climax for Mumbai. They went home US $2.5 million richer, after their chances of winning the CLT20 looked to have sunk, when batting legend Sachin Tendulkar and fellow India teammates Rohit Sharma and Munaf Patel were sidelined before the tournament started with injury.
"In our situation it just seemed to bring us closer together," he said. "Everyone pulled together, and even our young players felt a part of the team – and it all worked out for us."
Mumbai Indians turned on their spin power and RCB, who had successfully chased 200-plus targets in two consecutive matches coming into the Final, faded in a very disappointing batting performance on a typically low, slow Chidambaram Stadium pitch that afforded turn.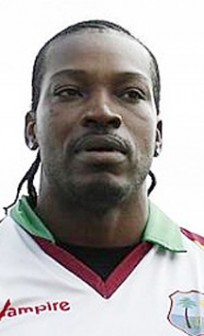 Spearheading the Mumbai victory was their captain Harbhajan Singh. The patka-wearing off-spinner came away with three for 20 from four overs and young leg-spinner Yuzvendra Chahal grabbed two for nine in three overs, while Lasith Malinga snared two for 23 from four overs and Nechim captured two for 26 from 3.2 overs.
Yet, Mumbai Indians' bowling was anything but disciplined, as they sent down 14 wides and a no-ball with extras contributing 20 to RCB's effort.
The RCB chase began on a typical note with a flurry of boundaries off Tillkaratne Dilshan's bat, while fellow opener Gayle barely got a look. The pair put on 38 runs in four overs.
Harbhajan opted to bowl Malinga a third over and the move paid off, as the ace Sri Lanka fast bowler extracted Dilshan's off-stump to draw first blood before the Mumbai captain brought himself on for the next over and trapped a tentative Gayle lbw.
The RCB batsmen appeared ill at ease when Harbhajan switched to an all-spin attack and sure enough, RCB lost Mayank Agarwal, Virat Kohli, and Arun Karthik in quick succession.
Agarwal holed out to Pollard in the deep off Chahal and then an impatient Kohli gifted his wicket to Harbhajan, attempting a slog-sweep and was caught at mid-wicket.
RCB slid deeper into the quick sand, when Karthik departed, caught in the deep off Chahal in the next over.
Going into the final six overs, RCB needed 63 and their batsmen caved under the mounting pressure, as wickets continued to fall at regular intervals.
Earlier, Mumbai's batsmen too, struggled to get going. RCB captain and New Zealand left-arm spinner Daniel Vettori bagged two for 30 from four overs, and Raju Bhatkal with three for 21 from three overs did the bulk of damage, after an early strike by new-ball bowler Dirk Nannes, bowling typically quick and hostile despite battling an upset tummy.
Barring New Zealander James Franklin, whose 41 from 29 balls was the top score, there was hardly any worthwhile effort from the other Mumbai batsmen, a couple of whom threw away good starts.
As such, Mumbai were left to wonder what might have been as they wasted all the hard work through some sloppy batting that led to as many as three run outs and a few soft dismissals just when they were looking to accelerate.
At the top of the order, opener Aiden Blizzard was needlessly run out with his partner Sarul Kanwar ball watching rather than responding to a call for a single that was very much on. Both the openers were caught at the non-striker's end.
A while later, Kanwar was bowled by Nannes before Mumbai staged a brief recovery through Ambatti Rayudu with 22 and Franklin, but the Indians suffered a series of setbacks that weighed them down.
Just when the Mumbai innings seemed to stabilise, they lost a bunch of wickets, as Rayudu flat-batted seamer Raju Bhatkal to Gayle at covers, Yadav backed up too far and was caught short of the crease, as was Franklin attempting a second run.
Then came a double strike from Vettori. He removed Kieron Pollard for two and Harbhajan for a duck in three deliveries to leave Mumbai in tatters at 109 for seven in the 17th over.
The Mumbai innings continued to crumble, when Bhatkal struck twice in the 19th over after a couple of sixes by Malinga and Sathish boosted the total which seemed well within the reach of the big-hitting Bangalore boys – but it wasn't.
Scoreboard
MUMBAI INDIANS (maximum 20 overs)
A. Blizzard run out (Aravind/+Arun Karthik)                      3
S. Kanwar b Nannes                                                                       13
+A. Rayudu c Gayle b Bhatkal                                                   22
J. Franklin run out (Agarwal/Nannes)                                  41
S. Yadav run out (*Vettori)                                                       24
K. Pollard c Kohli b *Vettori                                                       2
R. Sathish c Agarwal b Bhatkal                                                  9
*Harbhajan Singh lbw b *Vettori                                             0
L. Malinga c Aravind b Bhatkal                                              16
Abu Nechim not out                                                                     2
Y. Chahal c Gayle b Aravind                                                     2
Extras (lb1, w4)                                                                          5
TOTAL (all out, 20 overs)                                                    139
Fall of wickets: 1-10 (Blizzard, 1.2 overs); 2-24 (Kanwar, 3.6); 3-65 (+Rayudu, 9.2); 4-105 (Yadav, 13.5); 5-108 (Franklin, 14.2); 6-109 (Pollard, 15.1); 7-109 (*Harbhajan Singh, 15.3); 8-135 (Sathish, 18.3); 9-135 (Malinga, 18.4)
Bowling: Dilshan 4-0-34-0; Nannes 4-0-14-1 (w2); Aravind 4-0-33-1; *Vettori 4-0-30-2; Bhatkal 3-0-21-3; Gayle 1-0-6-0 (w1)

ROYAL CHALLENGERS BANGALORE (target: 140 off 20 overs)
T. Dilshan b Malinga                                                                   27
C. Gayle lbw b *Harbhajan Singh                                            5
V. Kohli c Blizzard b *Harbhajan Singh                              11
M. Agarwal c Pollard b Chahal                                               14
S. Tiwary c *Harbhajan Singh b Abu Nechim                  17
+Arun Karthik c Pollard b Chahal                                          0
M. Kaif c Kanwar b Pollard                                                       3
*D. Vettori st Rayudu b *Harbhajan Singh                        1
R. Bhatkal c Sathish b Abu Nechim                                       6
S. Aravind b Malinga                                                                   4
D. Nannes not out                                                                         0
Extras (b4, lb1, w14, nb1)                                                      20
TOTAL (all out, 19.2 overs)                                                108
Fall of wickets: 1-38 (Dilshan, 4.1 overs); 2-42 (Gayle, 5.6); 3-67 (Agarwal, 10.3); 4-73 (Kohli, 11.5); 5-74 (+Arun Karthik, 12.5); 6-81 (Kaif, 15.1); 7-92 (*Vettori, 16.2); 8-98 (Tiwary, 17.3); 9-108 (Aravind, 18.5)
Bowling: Malinga 4-0-23-2 (nb1, w2); Abu Nechim 3.2-0-26-2 (w2); *Harbhajan Singh 4-0-23-3 (w3); Pollard 4-0-21-1 (w2); Chahal 3-0-9-2; Franklin 1-0-4-0 (w1)
Result: Mumbai Indians won by 31 runs
Series: Mumbai Indians win Champions League Twenty20
Toss: Mumbai Indians
Man-of-the-Match: Harbhajan Singh (Mumbai Indians)
Player-of-the-Series: L. Malinga (Mumbai Indians)
Umpires: K. Dharmasena, M. Erasmus
TV umpire: B. Bowden
Matchreferee: R. Madugalle
Reserve umpire: B. Doctrove
Around the Web