BANGALORE, India, CMC – Recovering West Indies fast bowler Jerome Taylor has quite remarkably been able to snag an Indian Premier League deal.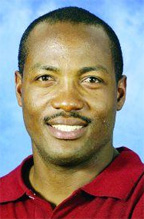 But his fully fit and destructive batting compatriot Chris Gayle, as well as batting legend Brian Lara, and several other notable West Indians failed to attract interest on the second and final day of the IPL players' auction yesterday.
"I'm sure all those IPL franchises, everyone will know what I'm capable of," said Gayle.
"I didn't have anything to prove. It's unfortunate things didn't come off in the IPL, disappointed, but at the same time you've got to live life, and still got to move on."
The 26-year-old Taylor was sidelined with hip and back injuries for most of last year, and only recently resumed competitive cricket in his native Jamaica.
He is part of Jamaica's squad for the Caribbean Twenty20 Championship, which opens today in Antigua, but this failed to deter the Pune franchise, and he was bought for the base price of US $100,000.
This means only three players from the West Indies are likely to feature in this year's fourth edition of the IPL.
The others are Kieron Pollard, one of the four "protected players" retained by the Mumbai Indians franchise for US $900,000, and fellow all-rounder and compatriot Dwayne Bravo, whose contract was picked-up by reigning champions, the Chennai Super Kings, for US $200,000 on the first day of the auction on Saturday.
All other West Indians, including Gayle and Lara remained unsold, and their prospects for this year look very dim.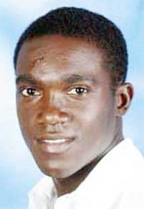 For Gayle, it's a major financial setback. He stood to earn a minimum of US $120,000, plus match fees and bonus payments under the terms of a West Indies Cricket Board retainer contract.
But he, along with Bravo and Pollard chose to snub the retainers hoping to shop their skills around the World, including the IPL.
Gayle had entered the auction with a reserve price of US $400,000, but observers indicated that his likely unavailability for the full duration of the IPL considerably lowered interest in him.
The left-handed opener and part-time off-spinner is likely to be part of West Indies' plan for their home series against Pakistan, which will be contested around the same time as the IPL between April 15 and May 24.
Gayle however, had indicated in a Twitter message late last year that he was looking to take a break from the international game, probably hoping to increase his attractiveness to IPL bidders – but it did not work.
He shrugged the disappointment and gave the IPL bidders a jolt, when he blasted 61 off 31 balls in an Australian T20 Big Bash match for Western Australia against New South Wales yesterday in Sydney.
It was hardly surprising that Lara, at the age of 41, the oldest player in the auction, was overlooked. He has been retired for the last three years.
The left-handed batsman made a return to the competitive game last October, when he played in Zimbabwe's national Twenty20 league, announcing his intention to play in the IPL this year.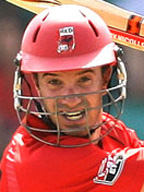 But he also entered the auction at a base price of US $400,000, and it would appear that the franchises felt this was too princely a sum to pay for him.
Apart from Taylor, two-dozen other West Indians, including Shivnarine Chanderpaul, Ramnaresh Sarwan, Fidel Edwards, and Kemar Roach, were under consideration, but none bagged a deal.
No player topped the US $1 million mark on the second day, with Australian Daniel Christian fetching the highest price of US $900,000.
Several other high-profile players missed-out on IPL cash. They include England's Ashes-winning trio of batsmen Jonathan Trott and Ian Bell, along with fast bowler Chris Tremlett.
Around the Web