BRIDGETOWN, Barbados, CMC – Jack Warner, who resigned yesterday as one of the most powerful figures in world football, has thrown his support behind embattled Barbadian Lisle Austin to head CONCACAF.
Austin was appointed acting president following Warner's suspension by FIFA's ethics committee earlier this month, but has been involved in a struggle to hold on to the reins of power in the strife-torn confederation.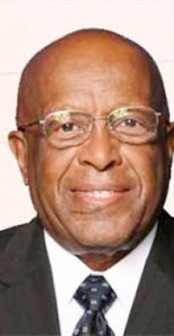 As he departed football's stage yesterday, Warner affirmed Austin as the man to lead CONCACAF out of its current mire.
"It is my sincere hope that CONCACAF will achieve unity under its established statutes, beginning with formal recognition of Lisle Austin as Acting President. We will only succeed if we are governed by rules and laws and not by grudges," Warner said in a statement.
"It is essential that all Caribbean nations, and others within CONCACAF stand up to ensure that we preserve, in Mr. Austin, a strong voice for reform and for the interests of the CFU."
In the face of continuing corruption allegations, Warner resigned as a vice-president of FIFA, and as head of CONCACAF, the continental governing body for football in North, Central America and the Caribbean.
The development follows his suspension from both bodies as FIFA's ethics committee mounted a probe into allegations that he and former FIFA presidential candidate Mohamed Bin Hammam offered US$40 000 to Caribbean Football Union members at a meeting here last month, in return for their votes in the FIFA presidential election on June 1.
Austin, a senior CONCACAF vice-president, assumed the role of acting president but was too suspended after the majority of the executive committee met and decided he had violated the organisation's statues.
The matter subsequently headed to court with Austin receiving an injunction in the Bahamas to overturn the decision.
In a recent statement, FIFA said they recognized Honduran Alfredo Hawit as the rightful head of CONCACAF.
Around the Web