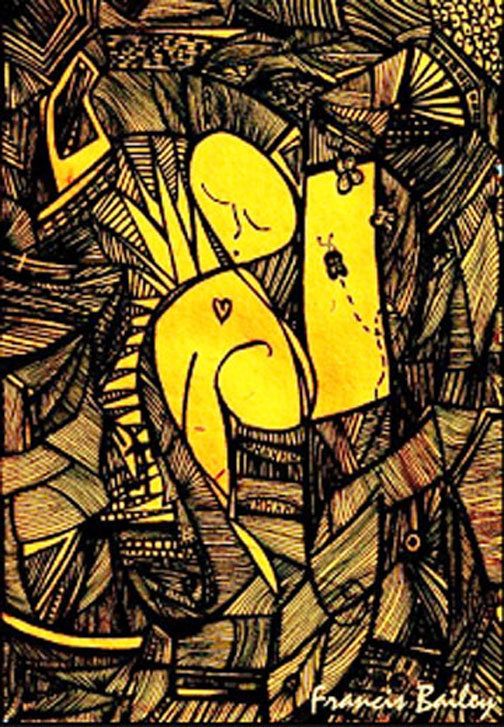 If you take musician Francis Bailey and insert him into a New Orleans jazz scene circa 1950s or maybe early 80s he'd fit right in; romancing his saxophone and crooning the blues, but with a neo-soul/ R&B influence.
Francis Bailey actually looks and sounds like he belongs in a painting of a time gone, that is to say, the man has a cool, throwback style and suaveness which is difficult to come across these days, and his bluesy voice easily takes you back a few decades.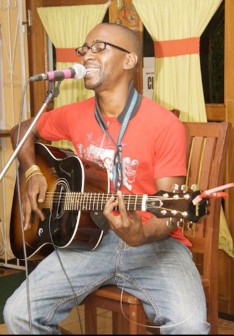 His music rarely gets airplay, if any at all, and you wouldn't see him on stage at the annual mega-concerts but his reputation is solid. It has been argued (in respected circles) that Francis Bailey is the most gifted musician Guyana has produced in the last decade or two, but the brother is low-key.
Francis is selective about which gigs he signs up for and on the economic side, he prefers currency to exposure because when he performs it is not just about a song or two, it's about a collection of songs which he took years to produce and as he would say, "per-fect".
It's also about a sacrifice, for him, since many nights have passed him locked away in a friend's garage working on tracks when he could have been out clubbing or just hanging out like a regular guy.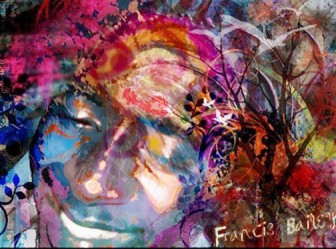 As it turns out there are many gigs in this country where exposure ranks higher than dollars, which means that Francis rarely performs in public. But it is not always about dollars and cents for him; there are times when he picks up his guitar and he takes on a roomful of people just for the fun of it. Then there is the issue of value and Francis values his work.
Flashback a few years ago and Francis, then 18 years old, was playing at major gigs in the UK where he lived for a number of years after migrating. From gigs in London to New York, he played for several years but still found time to study music in the UK and honed his skills as a spoken word poet.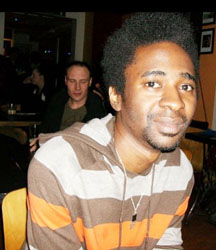 Today, he spends more time in the studio than on stage, which frankly counts as an indictment on whoever is responsible for nurturing local talent. It is as simple as this: you don't have a Francis Bailey in your country and allow him to stay-low key; you support him then watch as the world takes notice.
His track, "Dry Water" is a poetic prayer of love, pain, hope and longing which hits you on a level very few people in the country are capable of, if any. It is the kind of tear-jerking yet beautiful stuff you hear when a John Legend CD is on, and it just sweeps you up from wherever you are (behind a desk punching away at a keyboard) and opens up a place where the music is so soothing, this world fades and the vocals are all you have; all you want.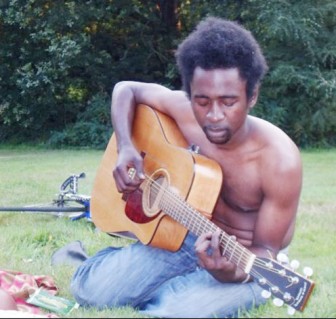 There is a recurring question when you listen to his music which he writes, arranges and produces – why hasn't Francis Bailey been discovered yet and signed to some major label overseas?  But while it's okay to feel a sense of outrage that this man is still waiting to be discovered, there is also a sense of worry as to whether a discovery could mean the end of his journey here.
What is interesting is that Francis left the UK to come back home and grow as an artiste despite knowing he can only grow so much here. He has this goal to develop the local industry and improve the quality of music being produced and recorded.
On the subject of his music and what he does, Francis told The Scene during an interview on Thursday that the material tends to deviate from anything, "passa-passa".
"I believe music should have some kind of message, a social message, and I try to make the antithesis of what I hear. I hear a lot of music that has no message," Francis said. He wants his songs to transcend generations and to connect to something that is fundament to the human experience; and he fuses poetry and music to share an experience.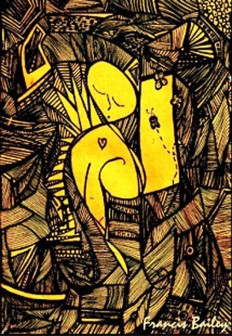 Francis said his music also aims to make people think since he is of the opinion that folks here are not thinking enough, particularly when they are listening to a track produced and packaged at home. He is also on a campaign to "artistically combat apathy", explaining that apathy is destructive and if he could be the opposite of the lewd stuff out there, he is going to come different.
His campaign also includes strong advocacy for copyright legislation. "Copyright has become a dirty word in Guyana, it's like you can't talk about it," Francis said. He is of the opinion that local artistes are starved of critical support, noting that musicians including himself cannot survive without a day job. In his case, he is involved in marketing and graphic designing, among other things.
Francis lamented the fact that many musicians here cannot afford to buy a personal keyboard, and he decried the "lack of support from the relevant authorities".
But he also observed that the country seem to be grappling with an identity crisis, adding that people here support music from anywhere else but Guyana. Francis noted the few exceptions, but argued that Guyanese largely do not embrace their own. "We tend to shun our own culture because we're told anything from outside is better. But look at Jamaica and their success across fields – they assert their cultural identity."
Many of his local-themed pieces which include, "Pot-holes", "Black-out" and "Shelly-Ann" were recorded to send a message that local music can be good, and that people here are capable of producing music with a Guyanese identity but wider appeal.
In another few months, his music (there is a whole lot of it) could reach a wider, perhaps more embracing Guyanese audience. Burchmore Simone of Kross Kolor studios has shown an interest in his music and is keen on working with him to take it from his personal studio to a wider stage.
Francis is also a gifted artist, focusing more on drawings. He won the National Drawing Competition last October with 'Festival of Dreams'. His art is expressive and his interpretations of life, every aspect of it, come out in his drawings, which are mostly done in pen.
Many of his drawings take months to complete. "It takes a lot of concentration.  Festival of Dreams took just over three months to complete," he said. He was not aiming to win the competition and was pleasantly surprised when the news was out – his mom now has the drawing.
When he is not drawing or writing his music, and or arranging tracks he is working on stuff for other people. Francis sells tracks to singers who are interested but he is selective; the lewd stuff could never benefit from a Francis Bailey produced track.
Francis said he was able to hone his skills because of how supportive his family has been, particularly his mom who gave him a saxophone for his 16th birthday several years ago.
On July 5, Francis's poetry will be featured at Upscale Restaurant's monthly poetry readings. It really is only a matter of time before the little boy who attended St Margaret's Primary and Bishop's High is recognized for the creative genius he is; and is celebrated as one of the best musicians this country has even produced. (ianaseales@yahoo.com)
Around the Web