It was an afternoon of superior performances in piano, violin, guitar, trumpet, singing, poetry, steelpan, a band and dance as the Guyana Music Teachers Associa-tion (GMTA) presented Musicians on Stage 2011 last Sunday at the National Cultural Centre.
But young Jason Albert Koylass trumped his peers, walking away with the Orin Barrow Trophy, the Music Teachers' Junior Prize and the William Pilgrim Trophy for the highest distinction mark overall. Jason gained a Distinction in Grade 4 Piano. His excellence no doubt contributed to his teacher, Rosemarie Henry, being awarded the Teachers' Prize for the Junior Section.
Malcolm Sparman, a student of the Clemsville Conservatory, who gained a distinction in Grade 1 Violin, walked away with two prizes – the Sarah Parris Trophy for Grade 1 and the Dr Bernadette Theodore-Gandi Trophy for Violin/Woodwind.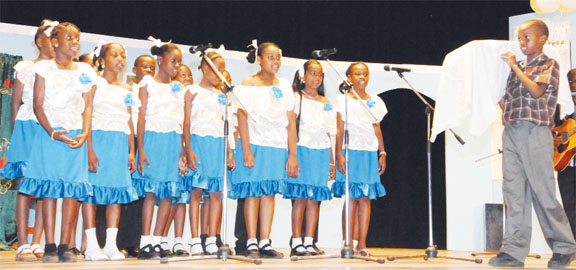 Chareese Vandyke of Clemsville won the Miriam Daniels/Sybil Husbands Trophy. She gained a distinction in Grade 2 piano.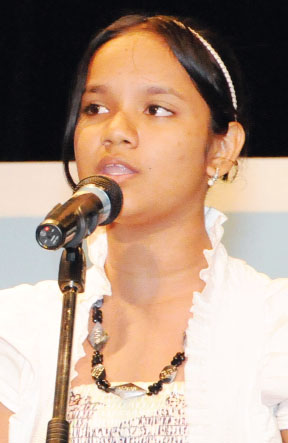 The Musical Arts Festival Trophy for Guitar (Highest Grade 1) went to Sherifa Hale, a student of Marilyn Dewar. Maheshwarie Samaroo, a piano student of Henry and Crystal Farinha, a Dewar piano student, also won Musical Arts Festival Trophies for other Distinction Students at Grade 2.
Tevera Franklin of Clemsville excelled once again earning a distinction in Grade 3 Violin and the Clara Burrowes Trophy.
Akeila Wiltshire, a Dewar student was awarded the Edna Jordan Trophy for theory.
However, before all the awards were handed out by Dr Joycelynne Loncke, a musical maestro in her own right, the students and their peers celebrated in concert and were joined by the Guyana Police Force Band, which played "Fanfare", "Soliloquy" and later Carlos Guerno's "Senor Senor". The National School of Dance performed two Linda Griffith choreographies, "Rejoice", which was the curtain raiser and "Tokway" towards the end of the concert.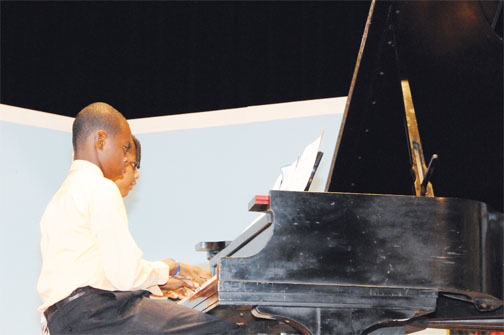 The piano dominated with solos and duets. Haydn's "Andante" by Khalif Gobin was first, followed by Miranda Ramnarine doing Fiona Macardle's "Late at Night", then Jamal Chesney with Pauline Hall's lively "Tarantella". Stephen Lewis and Jamaal Skeete did Mozart's minuet "A Little Night Music" and then Skeete returned with Kieann Simon to do Strauss's "Waltz from the Gypsy Baron". Haydn's "Military Minuet" was done by Elmira Persaud, while Shivanie Devi Singh did "Down By the Riverside", Lewis performed Bertini's "Rondo" and Leah Farinha shook things up with "Bah-ba-doo-dah".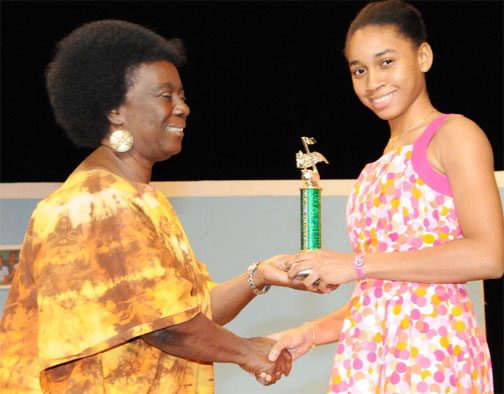 Later on Vandyke played the catchy Milne piece "Mozzie"; Geron Scotland, "Allegro Grazioso"; Samaroo, "Allegro Moderato" and Crystal Farinha, Daquin's "Suite de la Rejouissance".
Koylass played Bach's "Scherzo Allegro in C Major", Skeete returned again with "Giga" and Justin Thompson gave a crowd pleasing rendition of Hugh Sam's "Fantasia on Three Guyanese Folksongs".
These were interspersed with guitar solos "Andatino" by Hale and "Estudio 5, Op 35 No 22" by John Nelson and violin solos: "Waltz" by Sparman and "Sweet Lorraine" by Franklin as well as Michael Smith's steepan solo rendition of Schubert's "Ave Maria" and Gordon Marshall's trumpet solo "Tuxedo Junction".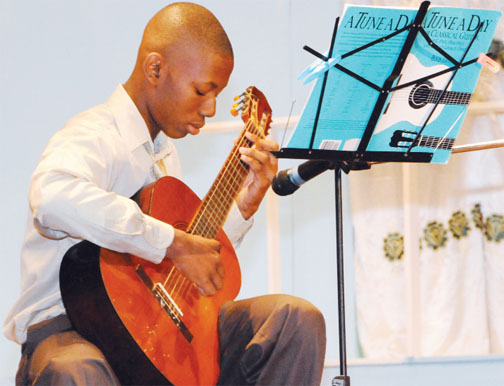 In addition, Nicholas Elliot performed George Bacchus's poem "My Moods" and the Winfer Gardens Choral Group gave an amusing performance of "Don Gato". Songs were rendered by Lakesie Vieira ("Blue Saki") and Antoine Gonsalves ("The Sea") and Ann Marie Gomes ("Birds in the Night") of the Marigold Choir.
Henry, who is also the GMTA vice-president, gave welcoming remarks, while Rosemary Benjamin Noble chaired the proceedings and Andrea Mentore gave the vote of thanks.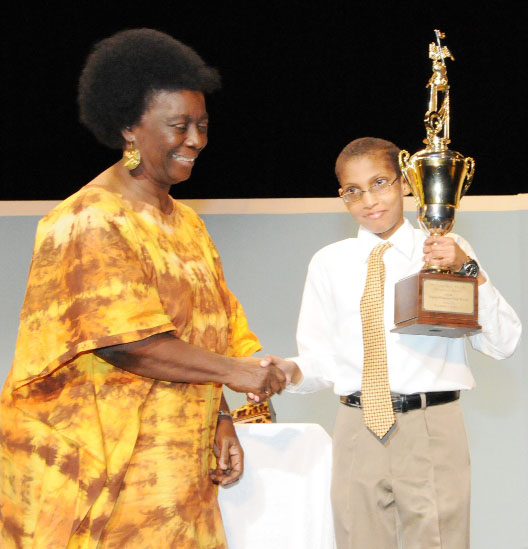 Around the Web