Three-time road-march queen Melissa 'Vanilla' Roberts is set to release her new music video today for her song 'All Night Long,' which was remixed by one of Brazil's top producers,  Jeremias Lima of Alquimia Digital following the original release by Kross Kolor Records.
According to a release the video was shot entirely on location in Barbados at Fouls and Batts Beach and features extras from Barbados, Jamaica, Suriname, St Vincent and Guyana.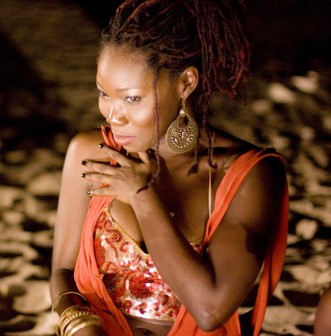 The video is the first project done by IRebel Productions of which Vanilla is a member; the company is Caribbean based with members from Guyana, St Vincent and Barbados.
The video is directed by Akley 'Irebel' Olton, with Jason Russell as director of photography, Lia Gajadhar as make-up artist. The stylists are Candis Birch and the singer herself.
'All Night Long' (Amazonian Club Mix) will also be launched on youtube.com/vanillagy, facebook.com/vanillagy and twitter. com/vanillagy today at 2pm. The launch is sponsored by Kross Kolor Records.
Around the Web