Just say the name Pamela Dillon or mention her business Simpli Royal and people immediately know that the conversation is going to be about pageantry or cosmetology. For years, this woman has been the go-to person, particularly in the pageant industry. She has become synonymous with classy pageants and has provided the foundation for many contestants who eventually left these shores to compete in the international arena.
The pageant industry today has been compared with that of the 60s and 70s and many have found what currently obtains to be lacking. Pam, as she is called, agrees – to an extent. But she is as passionate about Guyana as she is about pageantry and beauty and she is fervent in her belief that Guyana has what it takes to shine and outshine at international events.
To illustrate her point, Pam cites Soyini Fraser, a former Miss Guyana Earth, who recently represented Guyana at the Miss Princess of the World pageant, placed in the top nine and won the prize for 'Best National Costume'. Pam is the local franchise holder for the Miss Earth pageant.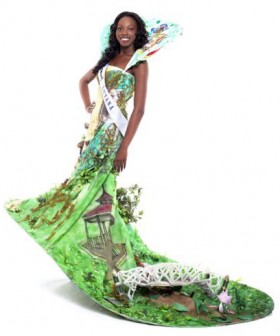 She is currently preparing to run off the 12th Miss Guyana Talented Teen pageant, while settling into her new location (Simpli Royal Day Spa has moved from D'Urban Backlands to Bonasika and Sheriff streets). She will shortly reopen her cosmetology school and is sifting through some proposals to coordinate local pageants having just successfully done the same with the Miss Jamzone International in August. How does she find the time to do it all? Besides having a supportive husband and family, Pam is a living example of the saying, 'doing what you love best is not work'.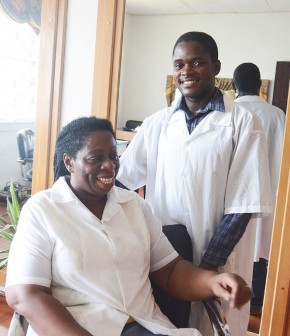 Having been on several pageant committees as well as successfully running several pageants of her own, Pam is possibly the most knowledgeable person on the industry in Guyana. And while she believes 100% that Guyana can hit the jackpot, she candidly admits that there are several hitches that need to be smoothed out first. The chief among these, she says, is financing. It is common knowledge that contestants who leave these shores to represent Guyana on the international stage, generally do so "on a shoestring", she says and from a position of weakness. There is never enough money to provide the kind of wardrobe that is an absolute must have and unless the contestant has her own backers (relatives and friends) who are willing to assist, she arrives at a disadvantage to face gruelling competition from well decked out, well prepared girls, who most times have brought along a menagerie of supporters.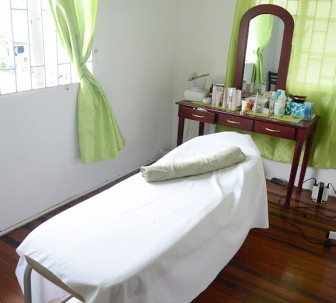 Pam admits too that there have been poor choices among the representatives heading out there. Not that the young women in question did not win the local pageant, but because she would have noticed a disposition in them that made them unsuitable. Anger, wilfulness, petulance and spitefulness do not a queen make, Pam says, regardless of how beautiful, well-proportioned and/or intelligent that girl is. Crybabies who moan and whine all the time set themselves back since at international pageants girls are being observed not only while judging is taking place, but all the time. She feels that a contestant who is going to represent her country, while she needs to have a presence and some amount of aggressiveness, also needs a good dose of humility and should take advice from the pageant committee and persons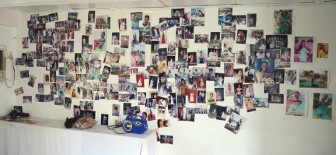 preparing her. Unfortunately, often girls are headstrong and the committees give up and allow them to have their way. Pam admits too that sometimes, because of the material they are presented with, pageant committees err in their selection of the girls who compete in the first place.
Pam has also seen girls who initially appeared to have it together turn into veritable 'Queenzillas' on winning the crown; power goes to their heads. Nevertheless, Pam enjoys her 'fairy godmother' role and the making of girls into 'queens' is not something she is ready to give up on anytime soon. She sees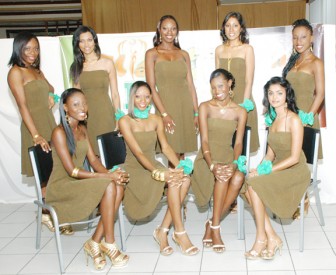 her Talented Teen pageant, which takes some contestants as young as 14 as the training ground, not only for pageantry but for the 'finishing' that is often desperately lacking. She admits too that she has selected very raw material to work with. But says, "sometimes you see potential". It might just be a smidgen and the girl might not necessarily win in the end, but the transformation brought about by the entire process makes it all worthwhile. Noting that for her it's not all about what is lucrative, although that would help, she emphasizes that there is a human side; "giving the girls an opportunity to improve themselves". In the Talented Teen pageant that translates to girls learning the social graces, to walk, to waltz, to dress tastefully, to take care of their bodies; they are also nurtured and their talents honed. Pam ensures too that the Talented Teen contestants do some amount of charitable work so they inculcate the habit of giving back. For years they have worked with the Mahaica Home and this year, they selected a differently abled teenager at Brighton, Corentyne. Pam describes the visit the contestants paid on the teenager as precious for both them and her. They plan to do more to assist her.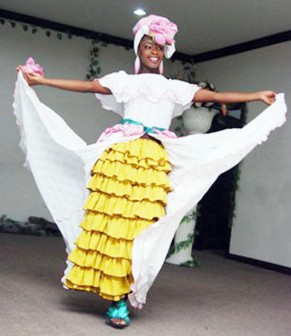 Pam has endless success stories that bring a softness to her voice and a light to her eyes. Some of her 'girls' began in the Talented Teen arena and went on to perform well overseas. She points to Asha Pieters – a former Miss Caraval and Miss West Indies and Meleesa Payne – a former Miss Jaycees and Miss Guyana Universe. Several others have also performed well.
As regards her involvement in other pageants as consultant/coordinator, while she is adamant that men should not be running pageants, Pam was full of praise for the promoters of the Miss Jamzone pageant. She notes that it is the highest paid pageant in Guyana and the region, which is why it is such a huge draw for girls in the region. This year's pageant could have had quite a few more contestants, she says, had the promoters been so inclined.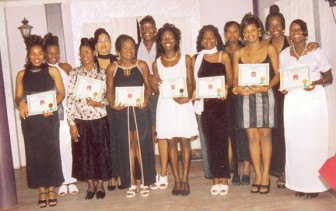 She insists that Guyana's beauties, who fit the pageant mould, would also be drawn to the local pageants if they offered more. "We have the material to work with," she says, adding that there are young women with the "necessary prerequisites" but the prizes are not good enough. She notes that their Caricom counterparts receive full scholarships, cars and impressive jewellery among other great prizes.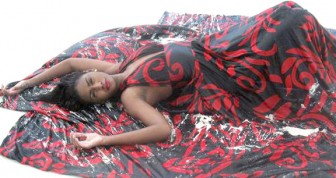 As regards preparation, she agrees that pageants need to take place a bit more ahead of the international event in order to give enough time for this to be done properly. More local designers ought to be tapped to assist with the preparation and to some extent there could be a quid pro quo arrangement since wardrobe procurement is pricey. She feels the utmost attention should be given to the national dress as this is an area where there can be a breakthrough. Again she cited Fraser's accomplishment at the Miss Princess World.
Aside from Talented Teen and Guyana Earth, Pam has also run off Miss Guyana Mash Queen, coordinated Miss Guyana Universe and Miss Bartica Regatta.
With respect to her own daily business, Pam says the day spa is geared towards "relaxation". It offers all of the regular salon services, along with body buffing and polishing; massages, specializing in hot stone as well as aromatherapy. The spa
utilizes local fragrances such as lemongrass as well as the other well known essential oils.
Meanwhile, Pam says her 20-year-old son is apprenticing at Simpli Royal as she is aware that at some point in the future, she will need to pass the baton.
Around the Web